NASA Taps Silicon Valley Space Miners to Crowdsource Asteroid Threats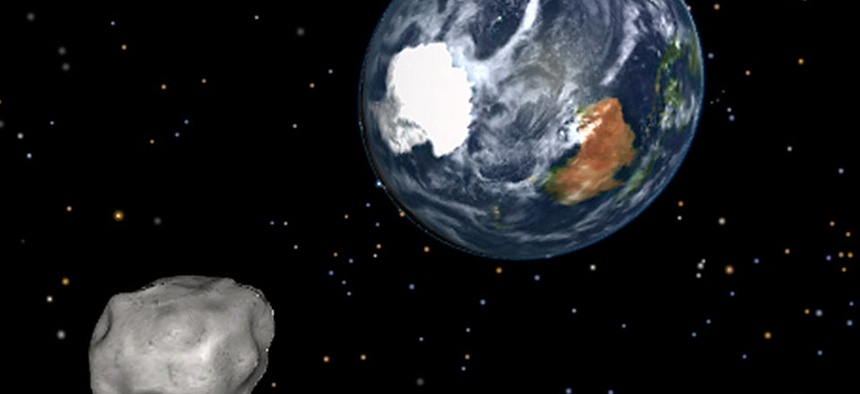 NASA is taking a new approach to spotting potentially threatening space rocks hurtling toward earth: Crowdsourcing.
Last month the US space agency announced it would begin working with Planetary Resources Inc. to expand its ability to detect asteroids.
In February, in what amounted to a wake-up call for space scientists, an asteroid exploded over Russia with the force of 500 kilotons of TNT, shattering windows and injuring more than 1,000 people. Studies published last month in Nature and Science warned that smaller asteroids are more dangerous than previously thought.
Founded by space entrepreneurs Peter Diamandis and Eric Anderson to extract minerals and other resources from nearby asteroids, Planetary Resources has already experimented with the Internet's ability to bring people together. It used Kickstarter to fund the development of a satellite telescope to find asteroids and planets—and also take "space selfies" of its backers. The company also worked with Zooniverse, a citizen science group, to develop a game that lets anyone help hunt through sky survey data for unmapped asteroids.
Read the full story at Quartz.