DARPA Contest Lets Robots Compete to Save Humanity From Itself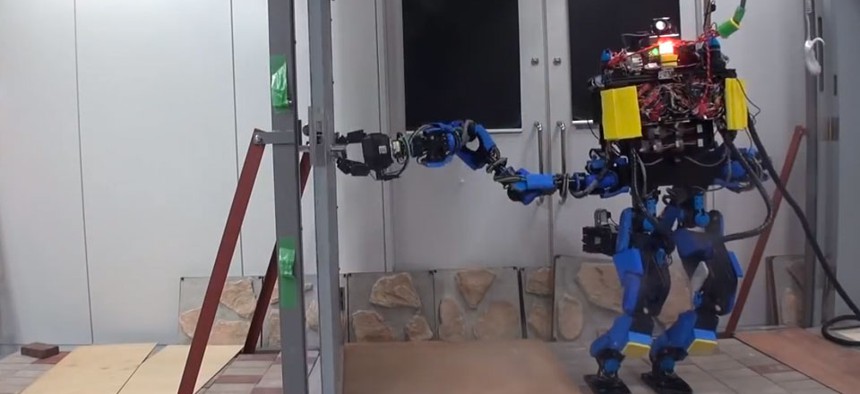 This weekend, Google-acquired Schaft bested 15 others teams competing in a robotics challenge sponsored by the Defense Advanced Research Projects Agency (DARPA), by remotely navigating a sophisticated bot through a series of rescue-themed tasks better than the rest. 
Schaft far outpaced the others in each individual challenge. According to the robotics challenge website, the competition's goal is to incentivize the development of technology that could save lives in disaster scenarios:
Robots have the potential to be useful assistants in situations in which humans cannot safely operate, but despite the imaginings of science fiction, the actual robots of today are not yet robust enough to function in many disaster zones nor capable enough to perform the most basic tasks required to help mitigate a crisis situation.  The goal of the DRC is to generate groundbreaking research and development in hardware and software that will enable future robots, in tandem with human counterparts, to perform the most hazardous activities in disaster zones, thus reducing casualties and saving lives.
Read the full story at TheWire.com.