This 6-Year-Old Wants to Be an Astronaut, So He's Petitioning the White House to Save NASA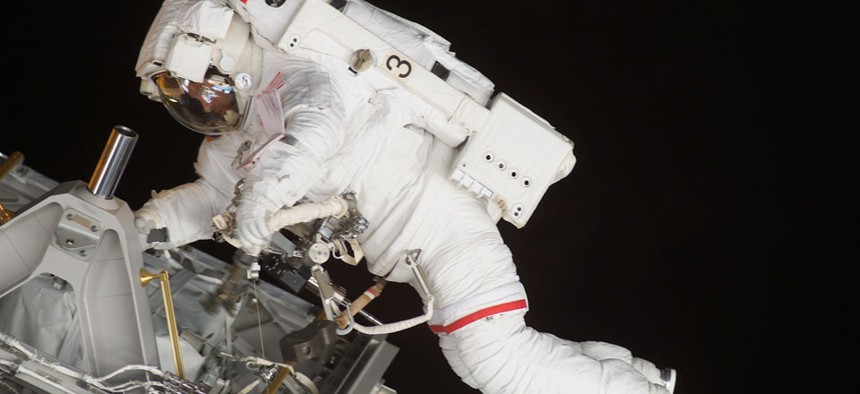 For half of his life, Connor Johnson has dreamed of being an astronaut .
And not just for the adventure of it. Not just for the romance, or the celebrity, or the outfits ... but for the giddy newness of it. Johnson wants to be a sailor of stars, he says, "so I can discover, like, new worlds."
Johnson, sure, may be only six years old . But he has wanted to be an astronaut since he was three. That's half a lifetime of desire. His toys are NASA-themed. His bedtime stories tell tales of Jupiter. He has been known to dress up as space shuttles . So he was crushed to learn, recently, about proposed funding cuts to the agency's science and space exploration programs .
Johnson, like any would-be astronaut, felt compelled to act. So he did what he could, given his dreams and his age: He gave his allowance to NASA, making NASA's budget deficit $10.41 smaller than it used to be. Then, he donated his life's savings to the cause. (Or, as the Denver news station WHNT puts it , "he decided to give his whole piggy bank to NASA.")
But Johnson realized that one person—even if that one person dreams big—could only do so much. So he took to the Internet. He started a petition on WhiteHouse.gov , asking the government to increase its funding for NASA. The petition has gotten more than 9,000 signatures so far. It needs 100,000 signatures to receive a White House reply. So the challenge is great: This would-be astronaut still has a long, long way to go before he reaches his destination.
His cause, however, is noble. He comes in peace for all mankind.
The reason his petition gives for its request? "So we can discover new worlds, protect us from danger and to make dreams come true."
And the author it lists? "CJ, Age: 6.5."