Military Wants to Buy Iron Man Suits for Troops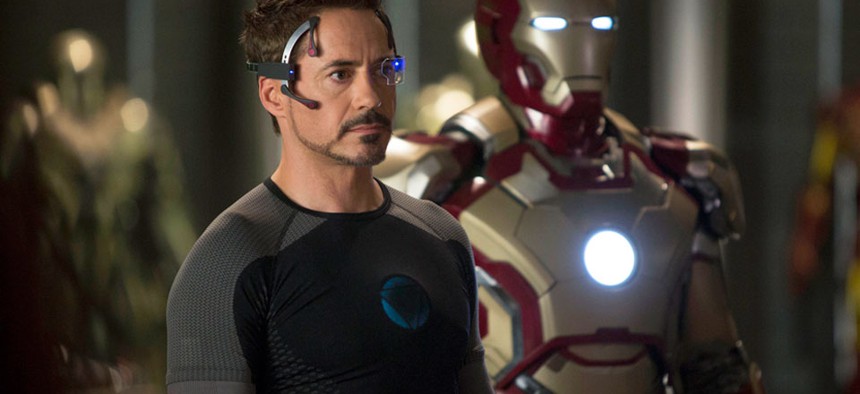 The Special Operations Command wants to develop an "Iron Man" suit named after the fictional Marvel Comics superhero to protect troops as well as incorporate wearable power, computer and communications systems.
SOCOM kicked off the research project for what is formally called the Tactical Assault Light Operator Suit in September and this week several vendors are showcasing prototypes -- which include helmets, power and cooling systems -- at the University of South Florida's Research Park in Tampa, home of SOCOM.
Michel Fieldson, who manages the TALOS project for Special Operations Command, said "We sometimes refer to it as the Iron Man suit, frankly to attract the attention, imagination and excitement of industry and academia."
SOCOM, in a detailed description of its requirements, makes ballistic protection a priority for the TALOS suit, just as the Marvel comics character, billionaire industrialist Tony Stark, did with his Iron Man suit.
The TALOS needs next generation ballistic protection with an exoskeleton to enhance mobility and technology that "promotes timely, relevant, and accurate assessment of friendly, enemy and other operations within the battle space in order to facilitate decision making," SOCOM said.
SOCOM wants the suit to incorporate a personalized information display potentially based on the "utilization of cognitive thoughts." They also want the suit to manage heat in a way that reduces a soldier's metabolic rate and prolongs endurance.
TALOS should include power generation and scavenging systems and renewable energy. In addition, power distribution, management and storage solutions need to be light enough to be portable or wearable, the SOCOM proposal said.
SOCOM will provide up to $2 million in funds for individual TALOS research projects. The command will accept submissions until September 2014, but last week they urged firms to apply sooner because program officials are reviewing proposals and making awards on an ongoing basis.
Fieldson said SOCOM will serve as the integrator for TALOS since it involves so many disparate technologies. It will start integration within a year and have the first suit ready for field test in four to five years.
SOCOM commander Adm. William McRaven strongly backs TALOS as a way to eliminate battlefield casualties. He told a TALOS conference this July, "I'd like that last operator that we lost to be the last one we ever lose in this fight o the fight of the future; and I think we can get there."