Op-Ed: There's a Leadership Void in Addressing Critical Geospatial Issues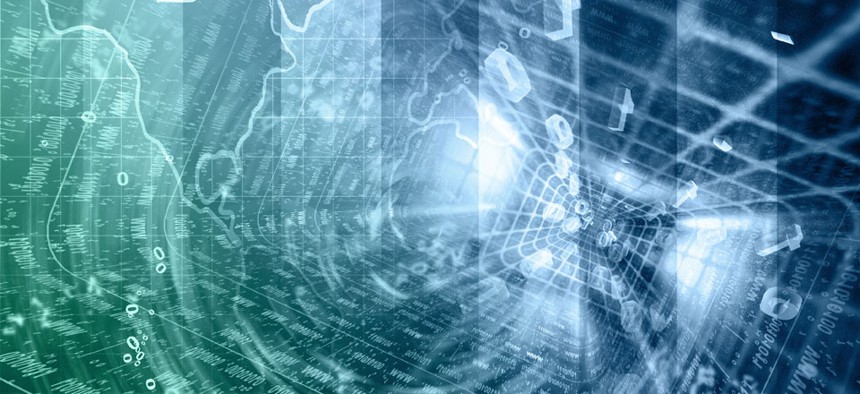 Last month, nearly 1,000 global government and industry representatives from around the world attended a Mexico-hosted conference on the economic, societal and governmental benefits of geospatial technology. Notably absent were U.S. government officials. That same week, U.S. officials postponed the nation's largest intelligence event of the year -- the GEOINT conference -- because the government shutdown precluded U.S. officials from attending.
While the government shutdown torpedoed U.S. officials' participation in both events, their disengagement from the geospatial community reflects a worrisome trend with real economic impacts.   
The geospatial industry is estimated to generate $74 billion in annual revenue and employ hundreds of thousands of workers. The industry provides images aiding public safety and urban planning. Hi-resolution images are also critical for addressing transnational issues, such as climate change, and are the foundation for future advancements such as intelligent transportation systems and smart grids.
Historically, the United States has taken an active role in promoting the development of civilian and commercial applications that rely on geoinformation. In 1994, the White House actively promoted U.S. interests in commercial remote sensing, the industry that provides the hi-resolution images upon which mapping services such as Google Earth depend. Similarly, U.S. officials helped jumpstart the satellite navigation industry by removing selective availability of the nation's Global Positioning System and led in developing a national spatial data infrastructure for sharing geoinformation between government agencies.
Unfortunately, such vision and leadership is now missing -- a fact noted by a number of attendees at the Mexico conference.  
Ironically, the United States is pulling back at a time when other nations are stepping up to lead in this critical field. For example, the United Kingdom, South Korea, Qatar, and Mexico are all actively supporting the United Nations Global Geospatial Information Management Initiative. At the same time, China is investing billions of dollars to achieve its stated goal of becoming a global leader in geospatial technology, and nations such as Singapore are developing world-class spatial data infrastructures.
Put simply, the United States does not appear to have the high-level, broad-based government support necessary to retain its leadership position in geospatial technology.
For example DigitalGlobe, the remaining U.S. company with operational high-resolution commercial remote sensing satellites, recently requested permission from NOAA to sell imagery with a resolution of 25 centimeters to non-government customers. The company believes this is vital for it to provide top-quality services and compete in this increasingly crowded and competitive market. Apparently, some parts of the U.S. government are unwilling to agree to this reduction due to national security concerns. But such concerns are outdated. There are manned aircraft and UAVs that can collect imagery at less than 25 centimeters in many parts of the world. The French and Russian governments are being urged by local companies to reduce their restrictions on commercial satellite resolution limits to 25 centimeters and the German government has abandoned hard resolution limits.
Similarly, the Government Accountability Office believes there is a high probability that the U.S. will suffer a critical gap in weather satellite coverage beginning as early as next year. This will impact the ability of NOAA and others to make accurate and timely weather predictions for unparalleled events like Hurricane Sandy and long-term forecasting needed for adaptation to climate change.
Thankfully, leadership in geospatial technology is not -- and should not be -- a zero sum game. The United States should welcome other countries becoming leaders in this field, particularly since addressing future global challenges will require nations to collect many different types of geoinformation and share it with other nations and international organizations. However, the engagement of additional nations does not mean the United States should back away from a leadership position or addressing national interests. Geospatial technology has a number of economic, governmental and societal benefits that can best be achieved through enlightened policies and effective leadership. Moreover, most nations around the world value the U.S. perspective and experience on many of the hard issues that need to be addressed. 
The U.S. government should initiate a number of steps, including:
Reduce resolution restrictions for commercial satellite imagery and update both the U.S. Commercial Remote Sensing Policy and NOAA's regulations on the licensing of commercial remote sensing;
Strengthen the technology, policy and legal framework and capacity required to support a robust and world-class national spatial data infrastructure that allows government, industry and citizens to seamlessly exchange geoinformation;
Take immediate measures to address the weather satellite gap, including actively engage the private sector in a more meaningful way; and,
Hasten the FAA's integration of unmanned aerial vehicles into the civilian air space before an inconsistent patchwork of state laws hinder the clear and uniform approaches needed to safely drive this quickly emerging sector.
A lack of U.S. leadership will have broad and negative impacts not only on national security and technology interests, but on economic growth and international competitiveness.
The U.S. owes it to its citizens -- and frankly, the rest of the world -- to act.
Kevin Pomfret is founder and Executive Director of the Centre for Spatial Law and Policy based in Virginia.
(Image via archerix/Shutterstock.com)