Social Engagement Shouldn't Wait Until After a Crisis Hits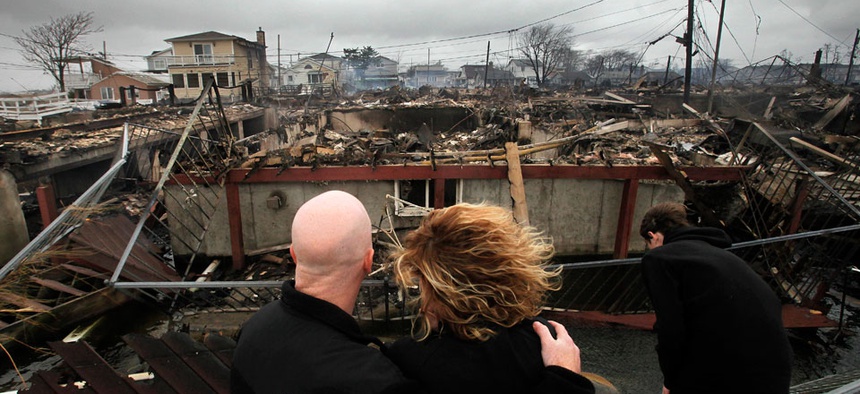 One of the greatest challenges social media emergency managers face is that the public isn't very interested in hearing from them unless and until a disaster strikes, they told lawmakers on Tuesday.
That can make it more difficult to communicate effectively and efficiently with citizens during a crisis, Albert Ashwood, director of Oklahoma's Department of Emergency Management, said during a hearing led by the House Homeland Security Subcommittee on Emergency Preparedness, Response and Communications.
Emergency managers have tried to be more visible before crisis hits by launching Web and mobile services that offer helpful tips.
"In any disaster, if you do…an after action [report], the No. 1 issue is going to be communications," Ashwood said. "Information is the silver bullet that takes care of disaster victims afterwards. If they have the proper information they can make proper decisions for themselves and their families, so we have to constantly strive to resource that need during nondisaster times."
There's a concerted effort among emergency managers to offer people more guidance through social media about where they can seek shelter and find supplies should the need arise. Officials also are gathering more information about where residents might need the most help and are working to counter false rumors online.
When Hurricane Sandy battered the East Coast in October 2012, the American Red Cross deployed 50 trained digital volunteers to analyze 2.5 million pieces of social data, the organization's chief public affairs officer, Suzanne DeFrancis, told lawmakers. The Red Cross forwarded more than 300 pieces of social information to its teams during the Sandy response, and in 88 cases those teams changed their plans to get help to people who'd posted social requests, DeFrancis said.
"When residents of Sayreville, N.J., had not received assistance five days after landfall, they used Facebook to let us know," she said. "We were able to route this information to our operations on the ground and get some service delivery going in an area we just hadn't identified."
Citizens' expectations for social media has generally outpaced government's ability to use it during disasters. According to an August 2012 Red Cross survey, more than 75 percent of people would expect help to arrive within three hours if they posted to a social media site during an emergency and 40 percent would use social media to let others know they're OK.
Emergency responders also must focus on nondigital communication during disasters in case Internet service and electricity are knocked out and to serve elderly and low-income people who might not be online or use mobile phones, panelists at the hearing said.
This is the second post-Hurricane Sandy hearing the homeland security panel has held on social media in emergency management. During the first hearing in June, officials from Google and other Internet giants urged agencies to post more information in open machine-readable formats during disasters so they can make it broadly available to people who don't visit government websites.  
The Federal Emergency Management Agency is working on complying with that request, Shayne Adamski, FEMA's senior manager of digital engagement, told lawmakers Tuesday.
Google received about 15 million queries for Sandy-related information in the days before, during and after the storm, according to Matthew Stepka, vice president of the tech giant's social impact programs.