Inside China's Crazy Plan to Build the Longest, Most Expensive, Most Dangerous Underwater Tunnel on the Planet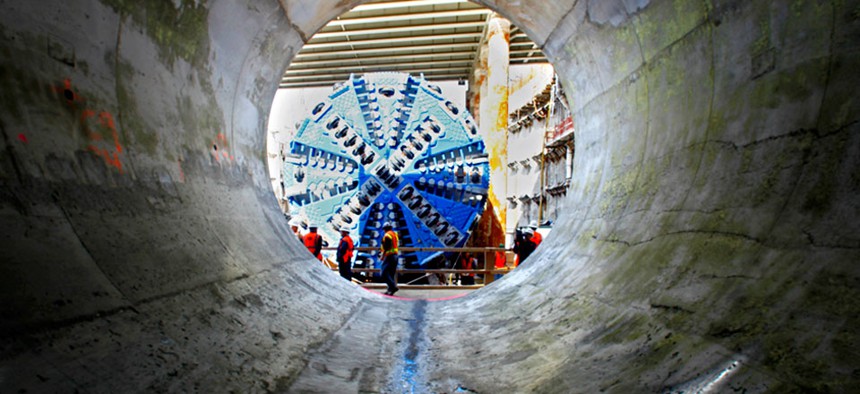 Deep beneath the Bohai Sea, Chinese engineers may soon begin boring the longest submarine tunnel on the planet. At an estimated 76 miles (123km) long, it would surpass the combined length of world's two longest underwater tunnels—Japan's Seikan Tunnel and the Channel Tunnel between the UK and France. To connect the bustling northern ports of Dalian and Yantai, the engineers will have to tunnel through two fault zones that have caused a slew of deadly earthquakes in the last century. And the project will cost a whopping $42.4 billion (paywall), nearly three times as expensive as Boston's Big Dig.
Though only 105 miles apart as the crow flies, the drive between Dalian and Yantai takes around seven to eight hours. The Bohai Tunnel would shorten that to an hour. The State Council will begin reviewing the completed blueprint for the tunnel as early as next week.
Provincial leaders of Shandong and Liaoning hope the tunnel will stimulate economic growth by connecting China's northern rustbelt region with the upper reaches of the wealthy eastern coast. A member of the Chinese Academy of Engineering projected annual revenue of $3.7 billion, largely from freight, meaning the project would potentially pay for itself in 12 years. And if that's not rationale enough, there's bonus of claiming another world record (the government seems to have a fondness for superlative infrastructure).