NASA's Mission to Find Earth-Like Planets Might Be Over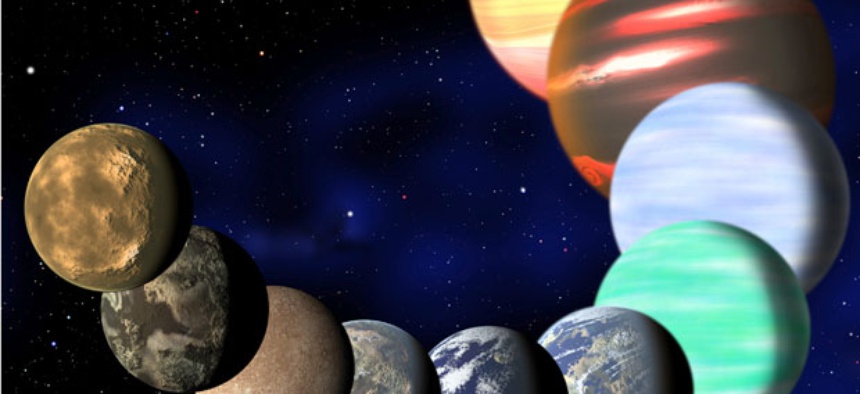 There's something wrong with Kepler, the sun-orbiting spacecraft at the center of NASA's mission to identify Earth-like, habitable planets orbiting other stars. And if the space agency's engineers can't fix it, one of the coolest NASA missions, ever, could end before its time. 
Last month, Kepler found some extremely promising planets orbiting "habitable zones" of other, sun-like stars — the best candidates yet to host some sort of life. Since 2009, the $600 million mission has identified nearly 3,000 potential Earth-like planets, and confirmed the existence of 132 "habitable zone" planets in the Milky Way. But now, two of the wheels that control the direction in which Kepler points are broken. As deputy project manager Charles Sobeck told the Associated Press, that means NASA "can't point where we need to point. We can't gather data."
Kepler finds new planets by monitoring distant stars for momentary drops in brightness, caused by a planet passing in between the star and Kepler's sophisticated telescope. The amount of light blocked by the planet indicates its size. It's precise work, and without regaining adequate control of the vessel, NASA's mission won't be able to continue.