FAA to Hold Drone Privacy Web Conference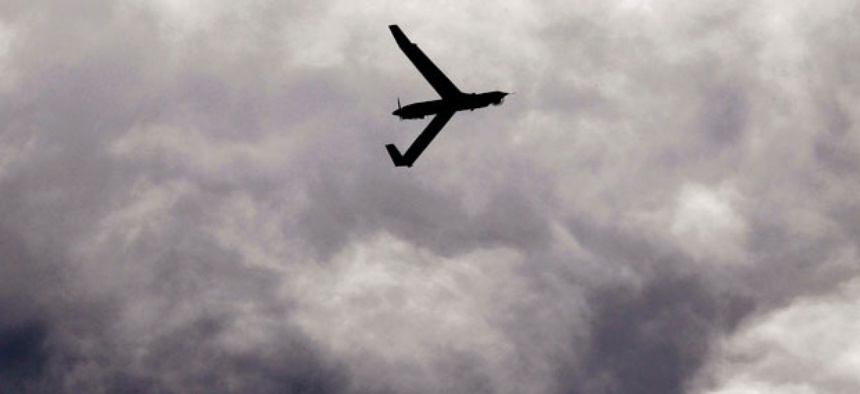 The Federal Aviation Administration will hold a short, two-hour Web conference on Wednesday to provide the public with an opportunity to comment on the agency's proposed privacy policy for Unmanned Aircraft Systems.
On Thursday, a national anti-drone group, Know Drones, plans to kick off a month-long national campaign featuring demonstrations at drone manufacturing plants, military drone bases and colleges and universities that operate unmanned aircraft.
Congress directed FAA in 2012 to set up the drone test sites by this summer and integrate unmanned aircraft into the national airspace system by 2015.
FAA asked state and local governments, universities, and other public entities to submit proposals for operation of six drone test sites on Feb. 14, with safety of operations a key consideration.
The agency also said it will work to ensure drones operate in "accordance with federal, state and other laws regarding an individual's right to privacy," and asked for public comment on a rule-making website. Only 48 individuals had expressed concerns over the privacy implications of drones in the United States by April 1.
FAA said the Web conference on Wednesday, which it dubbed an "online public engagement session," would provide a brief overview of the UAS test site program and proposed privacy policies, followed by public comments lasting no more than three minutes each.
Nick Mottern, one of the organizers of the Know Drones protest and director of Consumers for Peace.org, said the two-hour session the FAA will hold Wednesday does not allow enough time for discussion of drone privacy issues and urged the agency to hold public hearings around the country near the planned test sites.
FAA said it will listen and record all comments, but will not answer any questions during the session. Members of the public who want to comment during the web conference need to register to participate.
Know Drones plans protests at multiple locations, including the San Diego, Calif., plant of General Atomics, which manufactures Predator and Reaper drones; Wright -Patterson Air Force Base in Dayton, Ohio, which provides logistics support for military drones; and Hancock Field Air National Guard Base in Syracuse, N.Y., home to  pilots who fly drones operating over Afghanistan.