How Making Microchips 3D Could Unleash an Age of "Cognitive Computing"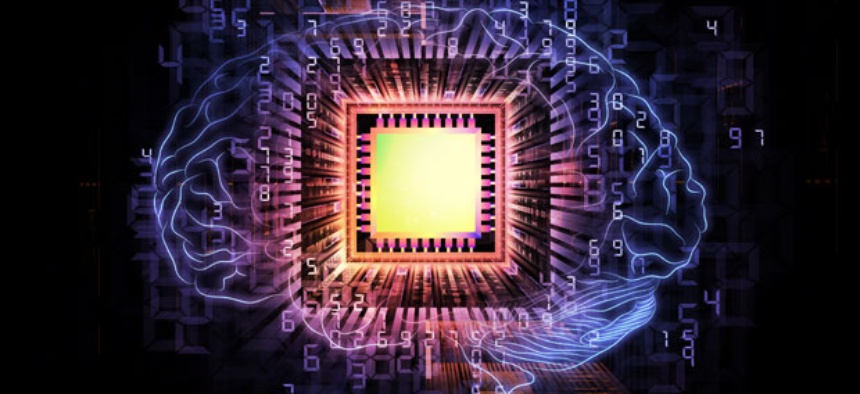 When it comes to the never-ending struggle to innovate in microchips, Hector Ruiz is a veteran. He was for 10 years the CEO of AMD—the David to Intel's Goliath in the battle for marketshare of the chips that powered a generation of PCs. He's just written a not-at-all-subtle book about those experiences—Slingshot: AMD's Fight to Free an Industry from the Ruthless Grip of Intel—and now he's thinking about his next chapter. One in which he hopes to lead a transformation of our most basic ideas about what a microchip can be.
By definition, microchips are flat. Hence the name—"chip." But what if we could stack circuits one on top of the other? Then signals could travel shorter distances than if the entire circuit were rolled out flat. And that would be more like the human brain.
For his next act, Ruiz is working on a startup called Advanced Nanotechnology Solutions, which has a deceptively simple goal: Make it possible to connect microchips stacked vertically. Do this enough times, and what you have is no longer a chip, but a slab, or a cube, or some other shape so dense with transistors that it could be orders of magnitude more powerful than the chips in our devices today.
(Image via agsandrew/Shutterstock.com)