Imagine an Aircraft Carrier Made Out of ... Robots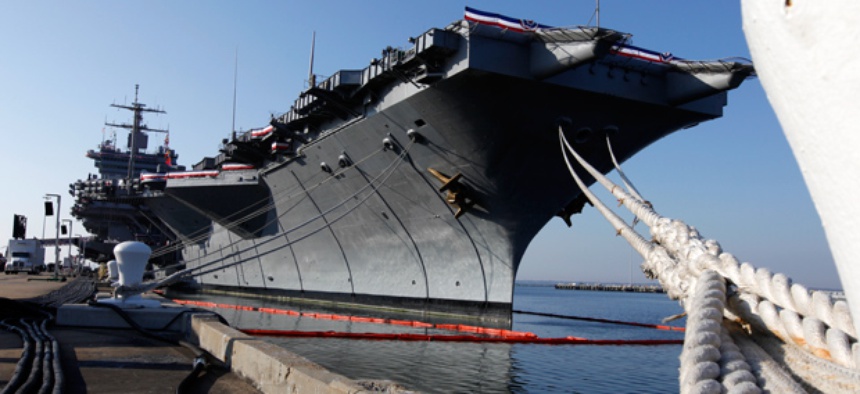 Imagine that there's another oil spill along the lines of BP-in-the-Gulf. Imagine that our relief work following the disaster could be waged not just with human effort, but with technological ability -- with the help of, specifically, robots. Even more specifically: robotic boats.
Soon, you won't have to imagine it. DARPA has been experimenting with ocean-based roboticsthrough its Tactically Expandable Maritime Platform -- an effort that aims to make use of globally standardized shipping containers to build ad-hoc infrastructure during crises. And at the University of Pennsylvania, engineering professors Vijay Kumar and Mark Yim have been leading a team working on that project in conjunction with the governmental agency. Kumar and Yim are focused on figuring out ways for "swarms" of robots to interact with each other in marine environments, building structures themselves according to algorithmic commands. The main challenge they're tackling: to determine the best way for each individual robot to operate without getting in the way of the other robots.