Are Spy Drones Being Used to Find Fugitive Christopher Dorner?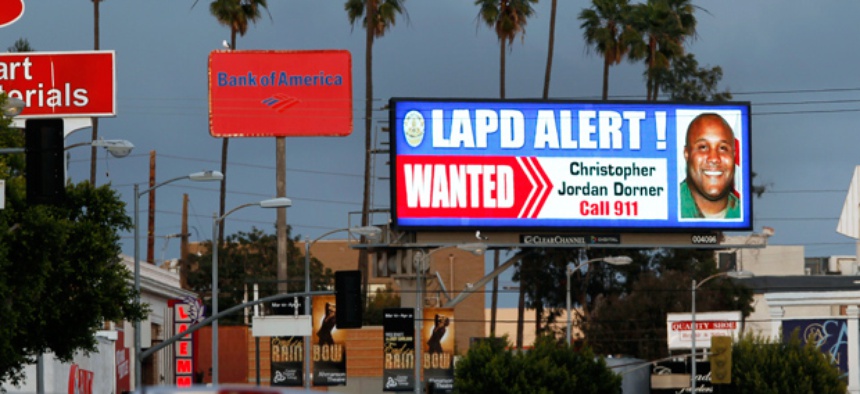 The Internet erupted with some pretty shocking news yesterday: that the police were using drones to find wanted cop-killer Christopher Dorner. If true, it would be another odd turn in this massive manhunt, but despite claims to the contrary, he wouldn't be the first human target on American soil.
London's Express newspaper reported that "Dorner has become the first human target for remotely-controlled airborne drones on US soil," adding that "The thermal imaging cameras the drones use may be our only hope of finding him. On the ground, it's like looking for a needle in a haystack." That's naturally led to thoughts of those drones that we're already using to kill "bad" U.S. citizens abroad coming stateside and killing American citizens on American soil, which is pretty terrifying considering how upset everyone was over the very vague leaked Justice Department memo which didn't do a very good job of detailing the protocol of sending drones after United States citizens. Cue the Twitter shock and media panic, even though the LAPD has not explicitly confirmed (or denied) that drones are in the skies over Los Angeles.