FOIA Online gets mixed marks at three months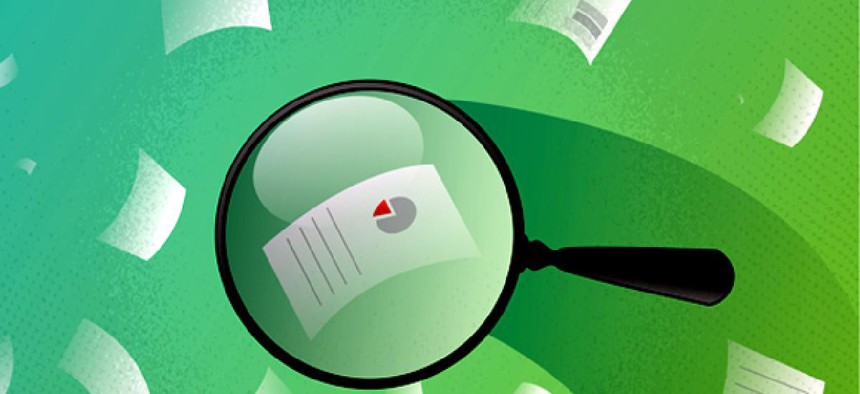 A new digital system for managing Freedom of Information Act requests to the Commerce Department and a handful of other federal agencies deserves an A+ for making it easier to file FOIAs, Amy Bennett, assistant director of the transparency group Open The Government, said on Thursday.
FOIA Online deserves a D or an F grade, however, on one of its stated objectives: Making FOIA'd information more readily available to the general public, she said during a government transparency conference hosted by the American University Washington College of Law.
Bennett is managing a project that compares FOIA processes at different federal agencies, including three -- Commerce, the Environmental Protection Agency and the Merit Service Protection Board -- that use FOIA Online.
One of the three-month-old system's main selling points was that participating agencies would post data produced in response to a FOIA request online in a searchable form so other people wouldn't have to request the same information. That would save agencies time and money by cutting the need to deliver multiple answers to the same or similar queries. None of the participating agencies Bennett has requested information from so far have actually posted their responses to her in a searchable form, she said.
One agency did post its information, but without sufficient search tags, she said, so it could only be found by searching her last name. "I don't think that's particularly useful," she said.
Commerce's Deputy Director for Open Government Joey Hutcherson called Bennett's grades "fair," during Thursday's panel discussion. He said designers are working on system upgrades to fix many of those concerns.
FOIA Online launched in September 2012 after more than two years in development. Designers hoped the system would save money by allowing agencies to process FOIA requests in a fully digital way. Agencies using the system could also pass FOIAs between each other with a digital trail, collecting metadata that could ultimately be used to help requesters who aren't expert in the web of federal responsibilities figure out where a request should be targeted.  
Third-party estimates have shown the system could save up to $200 million over five years if adopted governmentwide, according to John Moses, director of EPA's collection strategies division, who helped design the system.
Only a handful of agencies signed onto the system before its launch, but designers were hopeful more would join once the site was online.
Several watchdog groups charged the Justice Department was discouraging other agencies from joining FOIA Online before it launched, a charge Justice officials denied.
The Office of Management and Budget, including federal Chief Information Officer Steven VanRoekel's office, has been keeping a close eye on FOIA Online but haven't made any commitments yet to advocate expanding the system, Hutcherson said.
FOIA Online proponents have not officially asked for OMB's support, he said, because they first wanted to see the site prove itself in action.
"In April of 2012, Joey Hutcherson called FOIA Online vaporware," Hutcherson said, using a popular term for computer products that are touted but not yet released. "I would not ask OMB to support vaporware because it's not appropriate. Until we went live Sept. 6 in the Department of Commerce, everything was considered a pipe dream. Now we're live and now OMB is listening. They're considering what to do."
Many transparency advocates, however, did urge OMB to back FOIA Online in advance of its launch, Anne Weismann, chief counsel for Citizens for Responsibility and Ethics in Washington, said during the panel Thursday.
"We perceived that without that kind of muscle," she said, "they weren't going to get the kind of buy in they needed to make this really successful."
(Image via GraphicGeoff/Shutterstock.com)