NASA makes plans for new Mars mission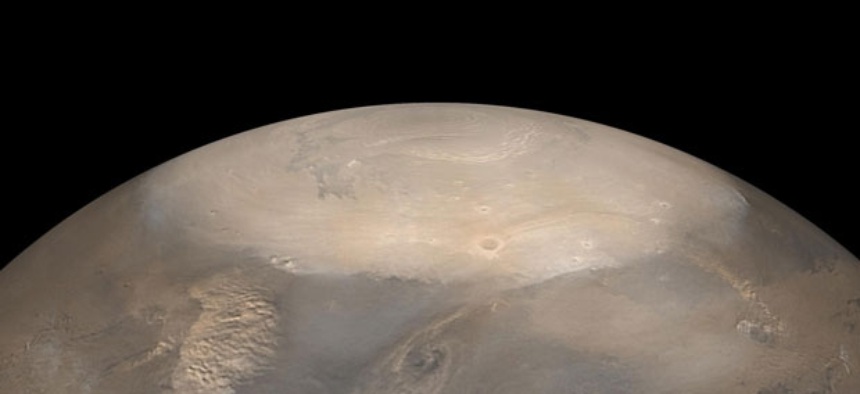 Mars is set to get a little more crowded in the coming years.

Even as the Mars Curiosity Rover begins its planned two-year mission to explore the Martian soil, rocks and air, NASA announced plans on Tuesday for a new robotic science rover, which is set to launch from Earth to Mars in 2020.

The 2020 rover will bring the number of ongoing or planned missions to Mars to seven. By comparison, NASA has one ongoing mission at Mercury, one ongoing mission at Saturn, and upcoming missions to Jupiter and the dwarf planet Pluto.

What the new rover will do once on Mars, however, has yet to be decided. "The specific payload and science instruments for the 2020 mission will be openly competed, following the Science Mission Directorate's established processes for instrument selection," according to a NASA press release.