Video: Kepler's mission comes to an end, and begins anew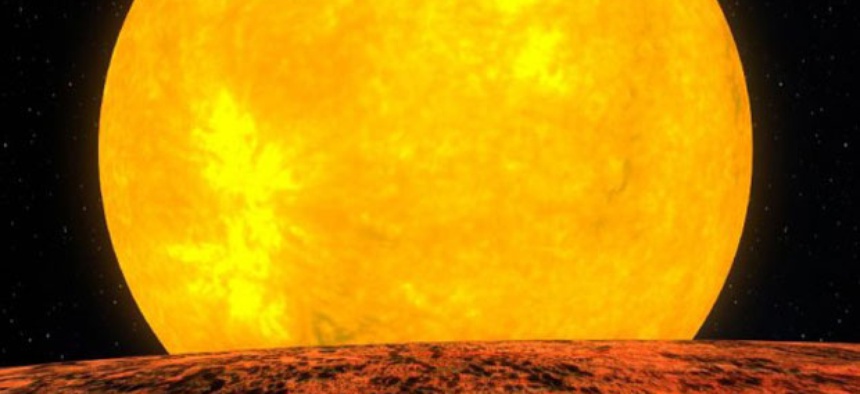 The Kepler Space Telescope's primary mission has ended, NASA announced on Wednesday, but that doesn't mean that it's being shut off.

Launched in 2009, the $591 million telescope was designed to keep constant surveillance on a small patch of sky containing 150,000 stars to measure changes in light from those stars. Regular, minute dips in the stars' brightnesss would be evidence of orbiting planets blocking the stars' light.

The plan was to keep the telescope going for at least three years or so before funding for the program would run out. However, NASA decided back in April to keep the program going through fiscal year 2016.

Since it's been in operation, researchers using the telescope have identified more than 2,300 possible planets orbiting stars other than our own, 100 of which have been confirmed, according to NASA. Of the planet candidates, hundreds are the size of Earth, orbit distances from their host stars where water can exist as a liquid, or both. Liquid water is essential for life as we know it.

Based on Kepler's findings, researchers estimate that at least one-third of stars in our galaxy have orbiting planets. The telescope's extended mission will help scientists identify those planets that could possibly harbor life, Kepler Principle Investigator William Borucki said, according to a NASA press release .
Below is an animation produced in August by Alex Parker, a postdoctoral researcher in planetary science at the Harvard-Smithsonian Center for Astrophysics. It shows all 2,299 Kepler planets and planet candidates discovered through February 2012, represented to scale, as if they all orbited one star. The animation was posted online to Vimeo and YouTube.