Issa advocates halting new Internet regulations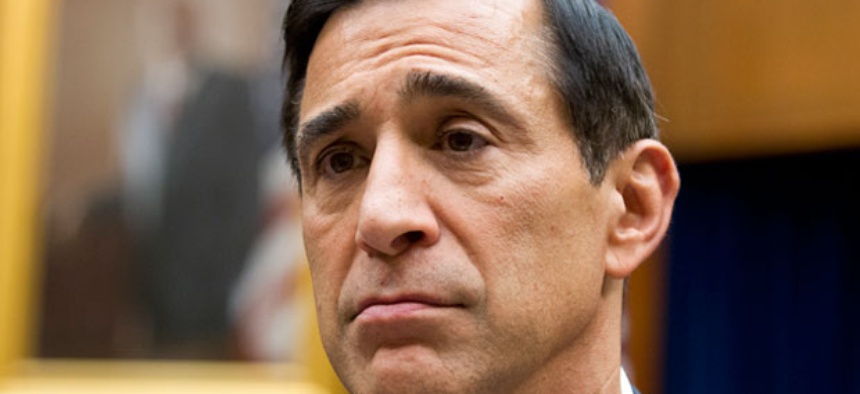 Rep. Darrell Issa took questions -- and a healthy dose of criticism -- from users of the social networking site Reddit Wednesday regarding his proposed bill to halt any new Internet regulations for two years.
Issa's proposed Internet American Moratorium Act would prohibit any new Internet regulations during the 113th Congress, which was elected earlier this month and will take office in January. He described the moratorium as a "cooling off period," during which the Internet could "continue to grow and thrive under the current rules."
Some of the nearly 3,000 "Redditor" comments on Issa's "ask me anything," or AMA, post Tuesday and Wednesday supported this hands off approach.
Others accused Issa of using a "backdoor approach" to oppose net neutrality -- and as a result favoring the Internet's current big players. Still others attacked the House Oversight and Government Reform Committee chairman for his co-sponsorship of the controversial Cyber Intelligence Sharing and Protection Act, which would give government investigators greater access to private networks.
Issa responded that his opposition to net neutrality and his support for cybersecurity protections are both well documented and shouldn't be a surprise to anyone. He also told Redditors they "should be wary of politicians who agree with [them] all the time."
Reddit has become a popular site for politicians seeking to connect with a broader audience. President Obama overwhelmed the site for several hours when he conducted an AMA after a campaign stop in August. Issa did a previous AMA in February during which he answered questions on everything from Wikileaks to who he roots for on the TV show Battlestar Galactica.
It's been rare so far for politicians to use Reddit to address a single issue as Issa did Wednesday.
Issa pushed back during Wednesday's AMA on Redditors who claimed Congress lacked the expertise as a body to do anything constructive online, citing several lawmakers he thought were well versed in Internet technology. They included Rep. Zoe Lofgren, D-Calif, and several Republican House members.
Issa said he supported extending state sales taxes to Internet purchases.
He encouraged another Redditor who said she had "50,000 reasons" the United States should end the war on drugs to send him more information about it on Twitter.
Issa did not answer one Redditor who asked whether he'd intentionally titled the Internet American Moratorium Act so its acronym would be IAMA, a standard Reddit introduction.
Issa is also planning to introduce legislation to reform the way the government purchases and manages information technology.  He's scheduled to discuss that proposed legislation and other federal technology issues with Rep. Gerry Connolly, D-Va., at Nextgov Prime on Monday.
Connolly is ranking member of the House Oversight subcommittee that manages federal technology policy.