FBI builds facial recognition app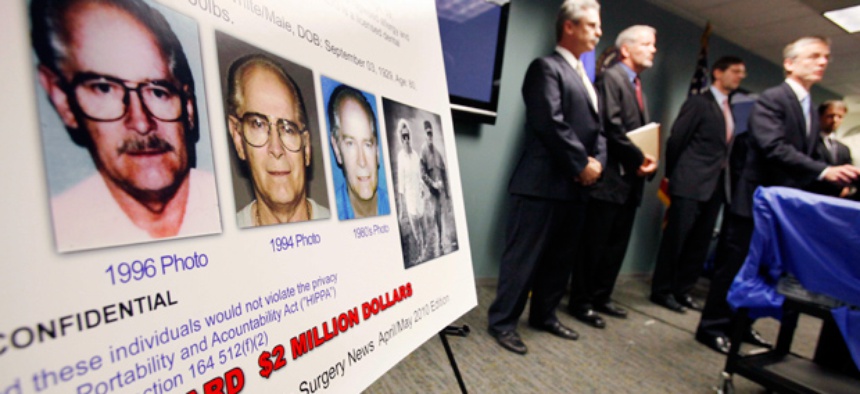 The FBI is creating a mobile tool for collecting facial images, iris scans and other biometric indicators to tag suspects in the field, according to federal acquisition documents.
Authorities are two years away from completing a $1 billion facial recognition system that will modernize the bureau's 13-year-old biometric fingerprint database. The envisioned app will be able to contribute to the system's growing compilation of crime scene photos, iris scans police file and other digitized images of physical traits.
The software is aimed at providing "FBI users the tools needed in order to access the biometric identification power of the U.S. government in real time, at any point on the planet in support of operations," a Nov. 6 solicitation notice states. The bureau already has a biometric-enabled laptop developed in 2010 that consists of a fingerprint and an iris scanner, camera, military battery, and either a wireless adaptor or satellite communications connection.
Now, federal agents want the ability to hunt criminals on foot and quickly nail down traits revealing who they are and what they have done in the past -- and save that information in a dossier for future reference. So the FBI is vetting software that would add the same biometric features available on laptops to smaller wireless devices, officials said. The project intends "to establish a mobile biometric handheld software solution for capturing biometric and biographical data," the notice states.
The planned app will let agents disable or add specific data collection functions, including "camera integration, fingerprint capture devices, integrity checks for fingerprints and biographic verification features," depending on the nature of their pursuit.
The deadline for companies to submit software proposals is Nov. 26.
The Homeland Security Department maintains a biometric database that interfaces with the FBI system to monitor the entry and exit of potentially dangerous foreign nationals. On Wednesday, a DHS advisory committee presented officials with draft recommendations for ensuring privacy is protected when foreigners' digital traits are collected and shared.