Stop robocalls and earn $50,000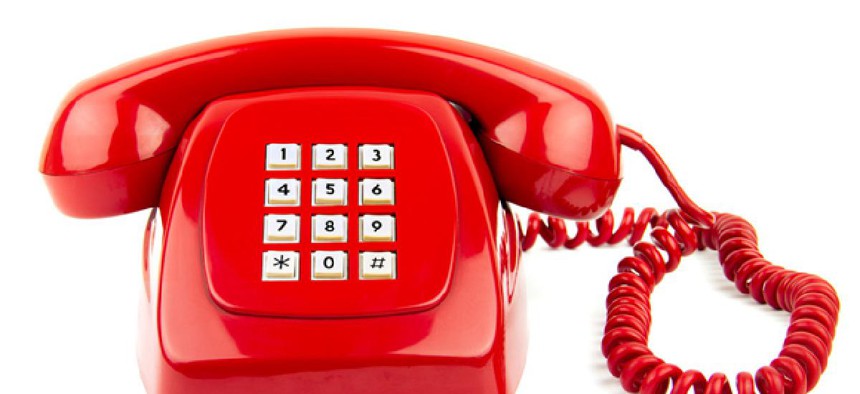 Federal Trade Commission Chairman Jon Leibowitz is not a fan of Rachel from Card Services.
"Rachel, you are now Public Enemy No. 1," Leibowitz joked on Thursday at the start of an FTC summit focused on ways to crack down on the not-so-humorous subject of illegal robocalls, which are automated telemarketing calls. Leibowitz said the commission gets thousands of complaints a month about the robocalls from Rachel and the credit card scam her sponsors are pushing, as well as many others.
The FTC summit focused on both technological and regulatory tools to curtail annoying robocalls to consumers from telemarketers. While the calls are often associated with landline phones, robocalls also are migrating to wireless phones as more Americans give up their landline phones and rely only on a cell phone.
Experts who appeared at the summit offered consumers a variety of ways to help reduce the annoying calls. Some of the proposed remedies are as simple as using caller i.d. and signing up for the National Do-Not-Call Registry to screen out unwanted calls or technologies that aim to block such calls. For wireless callers, there are apps that consumers can use to screen out both wireless robocalls and associated text messages, said Andrew Whitt, Verizon Communications director of network operations and corporate technology. But none of these solutions are foolproof.
The FTC said it is aggressively going after companies that call consumers with pre-recorded telemarketing calls without their permission. Violators could face fines as stiff as $16,000 per call. Despite this, there is still enough of an economic incentive for robocallers to chance getting caught, said Kevin Rupy, US Telecom's senior director of law and policy. Some of the ways they make money include getting consumers to respond to the scams they are pushing, which might promise lower-credit card rates, he said.
The FTC offered up a challenge on Thursday to innovators to come up with a "technological solution that will reduce substantially the number of illegal robocalls both on landlines and mobile phones," FTC Bureau of Consumer Protection Director David Vladeck said at the end of the summit.
The agency is offering a $50,000 award to college students or other individuals or small companies who come up with a new solution that blocks illegal robocalls but allows legitimate calls to go through. It must be easy to use and deploy and work much better in tackling the robocall problem than other technologies on the market today, Vladeck said. The contest formally opens on Oct. 25 and the deadline for submitting a solution is Jan. 17. The FTC plans to announce the winner in early April.
"Everyone wants to put Rachel and her robotic colleagues in their rear view mirror," Vladeck said.
(Image via BigKnell/Shutterstock.com)