DARPA to fund development of laser systems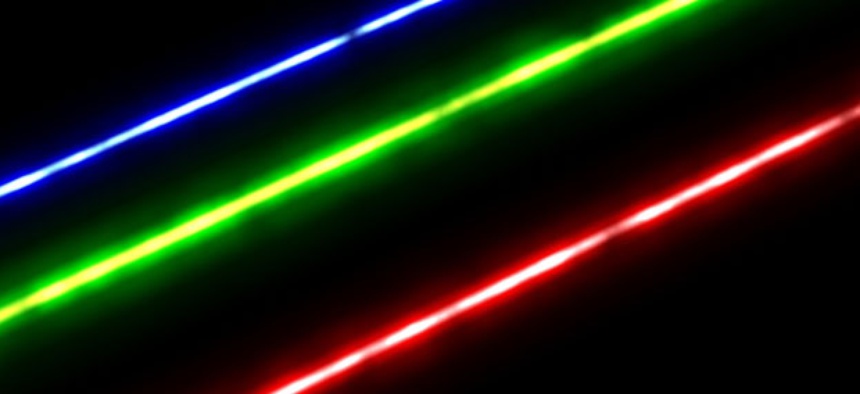 The military's venture capital arm is looking to back research and development of advanced laser radar systems, contract databases indicate. The Defense Advanced Research Projects Agency is planning a $12 million funding drive called Laser Radar Technology to bolster laser detection technology that can be deployed by the Pentagon.
DARPA will support research into technology "to detect, with high sensitivity, optical backscatter from different laser transmit waveforms." Preference will be given to approaches that have the greatest applicability to different laser radar configurations, said the request for proposals, due Nov. 15. DARPA also is seeking "high-efficiency, high-power, laser sources that can support direct as well as coherent detection waveforms." The amount of money DARPA spends on the program ultimately will be subject to the proposals received and whether funding is available.
The Missile Defense Agency this February announced the final test flight of the Airborne Laser Test Bed, a ray gun-equipped Boeing 747, but signaled that "MDA is continuing efforts to develop highly efficient electric lasers in support of missile defense to significantly reduce the complexity and cost of future directed energy weapons." 
(Image via nepstar/Shutterstock.com)