Lawmakers offer Internet radio legislation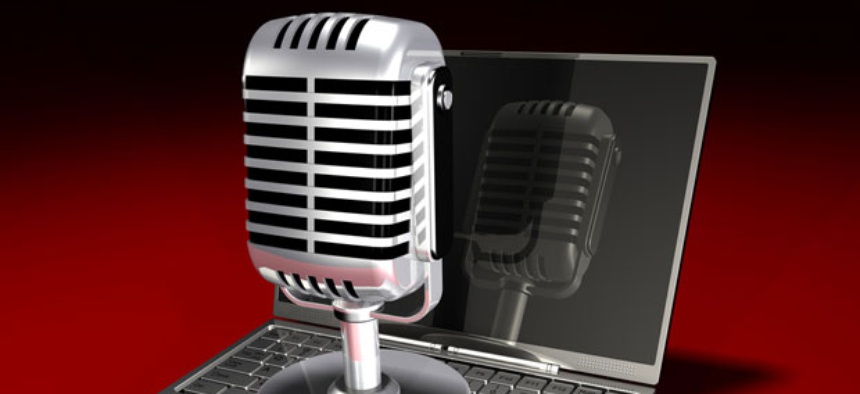 Lawmakers in both the House and the Senate offered legislation Friday that supporters say would level the playing field for Internet radio stations by allowing them to use the same standard for determining the rates they must pay performers for playing their music as other digital music providers.
The legislation offered in the House by Reps. Jason Chaffetz, R-Utah, and Jared Polis, D-Colo., and in the Senate by Ron Wyden, D-Ore., would require that the Copyright Royalty Board use the same standard for setting rates for paying performers as it does for satellite and radio, which pay a much lower rate. The bill also would require that Copyright Royalty Board judges have a minimum level of experience and be appointed by the president and confirmed by the Senate.
"Congress enacted the royalty rate standard for Internet radio 14 years ago, when Internet radio was barely a concept," Chaffetz said in a statement. "This bipartisan legislation levels the playing field for Internet radio services by putting them under the same market-based standard used to establish rates for other digital services, including cable and satellite radio. It's well past time to stop discriminating against Internet radio."
Wyden echoed Chaffetz's comments, adding that the legislation "puts Internet Radio on an even plane with its competitors, and allows the music marketplace to evolve and to expand--which will ultimately benefit artists and the internet economy."
Internet radio provider Pandora has been pushing lawmakers for a legislative fix. The Consumer Electronics Association, which Pandora is a member of, endorsed the legislation.
"The changes proposed by the Internet Radio Fairness Act are simple and long overdue. They will drive innovation, investment and jobs, not just in Internet radio but also in the hardware used to access Internet services," CEA Senior Vice President of Government Affairs Michael Petricone said in a statement.
The National Association of Broadcasters backed the move as well. In a statement, the group said they "strongly supports legislative efforts to establish fair webcast streaming rates."
Debate on the issue, however, will likely spill over into the next Congress given that lawmakers are expected to recess this week and not return until after the election.
Music industry officials have voiced concern with the legislation, saying it would result in less revenue for musical performers. At the same time, they argue that any bill that deals with rates paid by online radio should also address the issue of terrestrial radio stations, which are currently not required to pay musicians for playing their music on the air.
"Going from a fair market, 'willing buyer, willing seller' rate to a government mandated subsidy will break the backs of artists, while Pandora executives pad their pockets," Ted Kalo, executive director of the music industry coalition musicFIRST, said in a statement. "We support rate parity that addresses the greatest inequity of all, the lack of a performance right for terrestrial radio, and is fair to music creators."
Rep. Jerrold Nadler, D-N.Y., the ranking member on the House Judiciary Constitution Subcommittee, has been working on a draft bill that also aims to level the playing field between digital music providers and takes modest steps in addressing the issue of terrestrial radio. Nadler's draft bill would require radio broadcasters to pay a higher rate for streaming music online to account for the fact that they don't pay performers when their music is played on traditional radio stations.
In the last Congress, lawmakers tried and failed to move legislation that would require terrestrial radio stations to pay performance fees. However, Rep. Bob Goodlatte, R-Va., who is vying to become chairman of the House Judiciary Committee in the next Congress, has said he would like to take a broader look at the issue and examine the concerns of both the music industry and Internet radio providers.
Pandora founder and Chief Strategy Officer Tim Westergren told National Journal last month that his company and others hurt by the current online music rate structure shouldn't be "held hostage" to the fight over whether traditional radio stations should have to start paying performers.
(Image via Norebbo/Shutterstock.com)