'Internet freedom' touted by both parties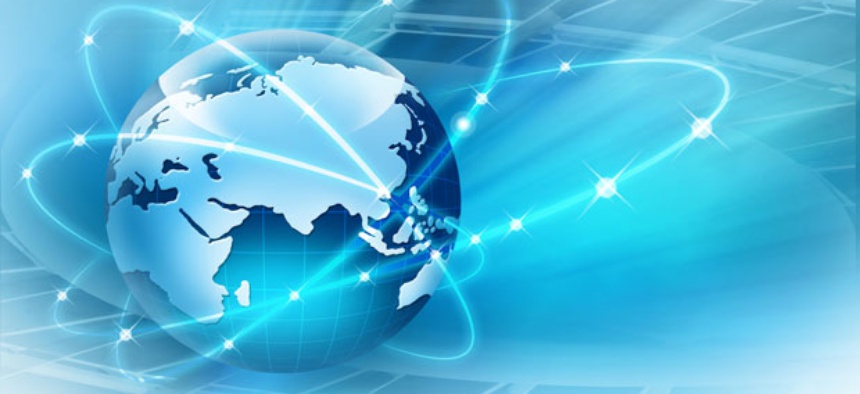 In a party platform unveiled on Tuesday, Democrats don't shy away from trumpeting what they see as President Obama's role in protecting Internet freedom not only in the United States, but around the world.
"The Obama administration has led the world to recognize and defend Internet freedom—the freedom of expression, assembly, and association online for people everywhere—through coalitions of countries and by empowering individuals with innovative technologies," the platform reads.
The White House, the platform adds, has built partnerships to help keep the Internet "secure and reliable and that is respectful of U.S. intellectual property, free flow of information, and privacy."
The Democratic platform language was expected, especially after Obama promised last week during an online chat that Internet freedom would be included in the platform. But the inclusion in both parties' platforms represents an unprecedented political recognition of an issue that is increasingly playing out in government policies.
The move mirrors a similar one taken by Republicans last week during their convention, but the language, unsurprisingly, differs widely. Republicans focus on the danger posed by government regulations, while Democrats tout Obama's record in proactively using government resources to preserve an unfettered Internet.
While "Internet freedom" in the United States means different things to different people, when it comes to international Internet issues the parties are largely in lockstep. The White House and congressional Republicans, for example, have been united in opposition to proposals that could hand the United Nations a greater role in running the Internet.
Both parties vow to oppose efforts by some countries to create a more government-based system of international Internet governance. 
Berin Szoka, president of the think tank TechFreedom, says that Secretary of State Hillary Rodham Clinton deserves credit for making Internet freedom a priority, but notes that policies designed to prevent international censorship or Internet control would be unlikely to change if GOP presidential candidate Mitt Romney wins in November.
"The differences really stop at the water's edge, as they say," he said. "There is really not much, if any, partisan difference on the international Internet issues."
Global Internet freedom, which enjoys bipartisan recognition, is generally understood to include issues like censorship and Internet governance. Internet freedom in the U.S., however, is where the parties' platforms diverge.
Democrats outline a more positive vision of government as a force for protecting consumer privacy, securing computer networks, and preventing businesses from engaging in anticompetitive behavior. Not so, say Republicans, who see private businesses as the best place to preserve Internet freedom and argue that the Obama administration's approach to tech issues has been too heavy-handed.
Still, both party platforms have much in them to encourage Internet freedom advocates.
"This bipartisan commitment is a huge victory for the Internet," David Segal, executive director of Demand Progress, a progressive advocacy group, said in a statement. Demand Progress, which gathered 36,000 signatures on a petition on the issue, was among many companies, trade and advocacy groups, and lawmakers who called on the parties to make their position on Internet freedom official.
And Motion Picture Association of America CEO Chris Dodd, who sees some government regulation as key to protecting business innovation, said he is "extremely pleased" that both Democrats and Republicans are giving the issue recognition. "Through their platform language, both parties have now clearly stated that protecting the free flow of information on the Internet and protecting American innovators are not mutually exclusive goals—and that, in fact, they are equally critical," he said in a statement.
For Segal, however, the real test will be whether politicians heed the values outlined in the platforms. "It is clear that the Internet community is coming of age politically, and we will be paying close attention to which party works harder to implement these new party planks," he said.
(Image via Toria/Shutterstock.com)