Curiosity Rover busts out the telephoto lens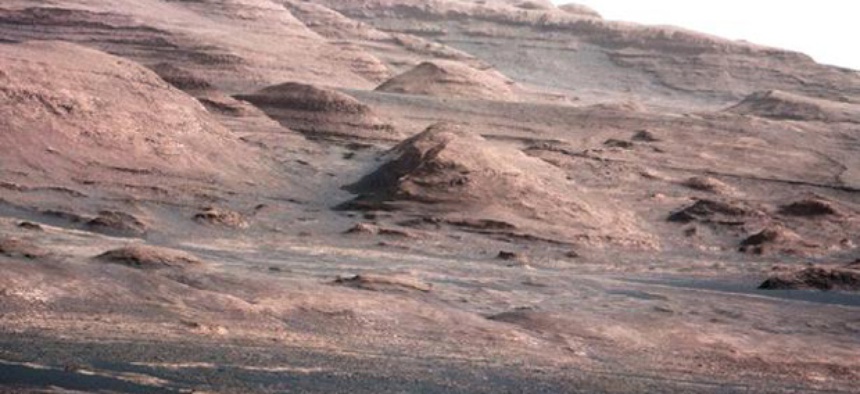 In the latest of NASA's stunning images from Mars, the Jet Propulsion Lab team released this photograph of the "layered buttes" at the base of Mt. Sharp, the Curiosity rover's eventual target terrain. 
The image was taken with the 100-millimeter Mastcam, and white balanced for how the rocks would look with Earth's light and atmosphere. (If you were standing looking at this scene on Mars, everything would look redder.) For scale, the mound directly in the center of the image is about 300 feet high. 
Read more at The Atlantic.