Scientists question accuracy of iris scanners over time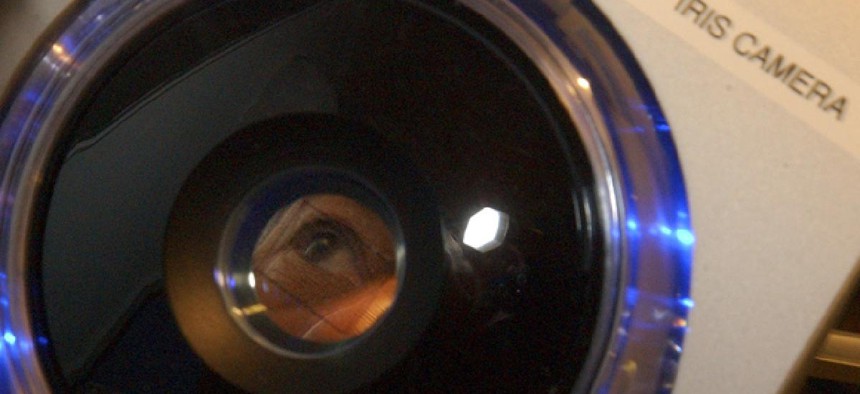 Scientists at the University of Notre Dame have discovered that iris scanners have a higher error rate when used over time for biometric matching, a new study shows.
The research highlights that irises alter with age and the accuracy of sensors degrade with time, challenging a long-held expectation that once a person is enrolled in a biometric program, the system will recognize them for life. This could prompt agencies to consider using various biometric technologies and ID verification methods in tandem to ensure the reliability of matches.
Samuel Fenker and Kevin Bowyer, researchers at the university's computer science and engineering department, collected iris scans from 322 subjects using an LG 4000 sensor from spring 2008 through spring 2011.
They compared the error rate of iris matches captured recently against those collected further back in time. They found "clear and consistent evidence of a template aging effect" -- the error-rate in biometric systems over time -- "that is noticeable at one year and that increases with increasing time lapse," their research paper said. A spokesman at device-maker LG Electronics did not immediately respond to a request for comment.
The research comes as officials at the Homeland Security Department consider branching out from fingerprint matching to iris and facial recognition for identity verification at borders and airports, Nextgov reported Friday. They plan to test the technologies at the Border Patrol station in McAllen, Texas.
The Army and the Afghan government have built a database of digital records of more than 2.5 million people in the country. The biometric program is likely to grow following the implementation of scanners at all border crossings in Afghanistan last year.