Al Franken doesn't like Facebook's facial recognition software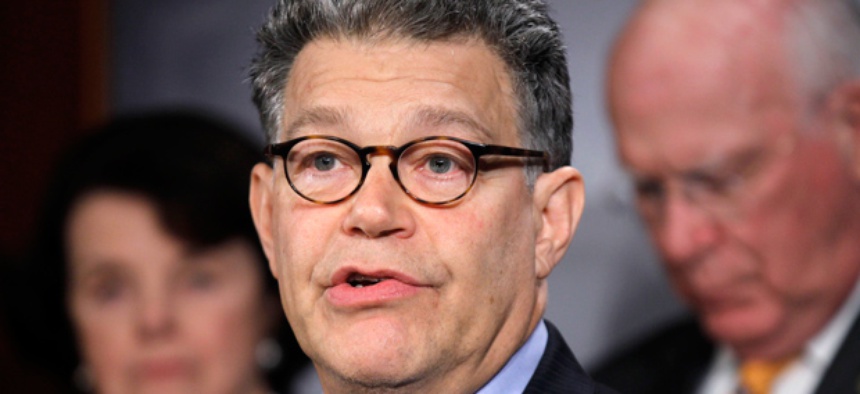 Everyone gets freaked about technology sometimes, screaming "Skynet is coming! Skynet is coming!" even though
we know that's not true
. Facial recognition software freaks people out ("The machines can recognize us!" they say), and today Facebook sparred with congress over their new software. 
Al Franken
got all up in Facebook's business
today during a Congressional hearing titled, "
What Facial Recognition Technology Means for Privacy and Civil Liberties,
" which is a mouthful. The ire of Franken's scorn was Facebook privacy manager Rob Sherman, who sounded like he was unprepared for a congressional hearing. Facebook had a representative at the meeting to defend their "Tag suggestions" software. It recognizes (or, tries to) your friends in your pictures using
some recently purchased software
(though they shut the tool down due to "technical reasons"). Franken brought up how you have to go through six pages in your privacy settings before you even see the words "facial recognition," and Sherman "didn't think it was that hard to get to but 'wasn't sure.'" Facebook, the next time you send a privacy manager to a Congressional hearing please do three rehearsal interviews instead of just one. "You're the guy in charge of all this?" Franken quipped. Sherman came prepared to argue that you're only recognizable to your friends. If you get caught in the background of a tourist's picture, Facebook isn't going to rat you out for eating that third doughnut. That's just between us. 
Read
more
at
The Atlantic Wire
.