Get ready, because Voyager I is very close to leaving our solar system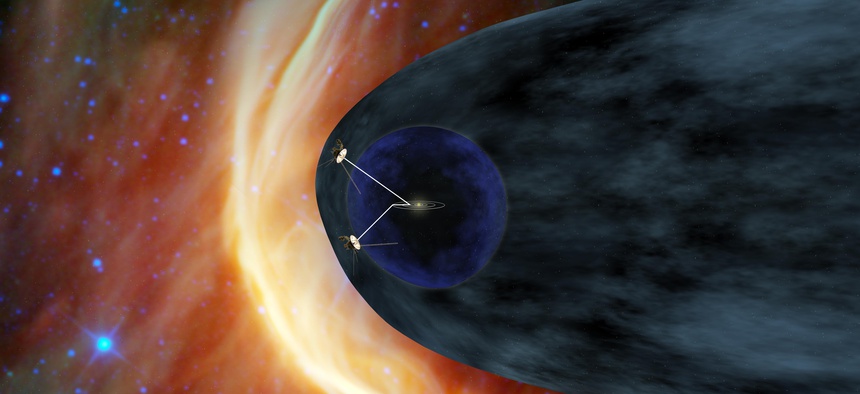 It's hard to overstate how wild an accomplishment this would be: A machine, built here on Earth by the brain- and handiwork of humans, has sailed from Florida, out of Earth's orbit, beyond Mars, beyond the gas giants of Jupiter and Saturn, and may now have left the heliosphere -- tiny dot in the universe beholden to our sun. Had it really happened? How would we know?
We're not quite there yet, Voyager's project scientist and former head of NASA's Jet Propulsion Lab, Edward Stone, told me. The spacecraft is on its way out -- "it's leaving the solar system" -- but we don't know how far it has to go or what that transition to interstellar space will look like.
Read
more
at
The Atlantic
.