Anti-pollution robotic 'fish' head to sea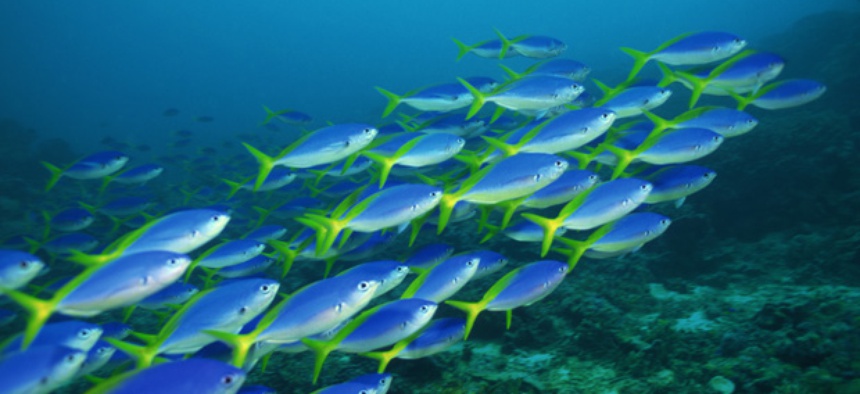 Robotic fish developed by European scientists to monitor pollution moved from the lab to the sea in a demo at a Spanish port Tuesday, Reuters reports.
The new technology cuts the time it takes to detect a pollutant from weeks to seconds. It is tailored to port authorities and water companies, but also could be used to clean up oil spills, or carry out search and rescue operations at sea, the developers said.
The research efforts were partly funded by the European Union. The development experiments involved the University of Essex and the University of Strathclyde in the United Kingdom; Ireland's Tyndall National Institute; and Thales Safare, a unit of Europe's largest defense electronics group Thales. A scientist at British consultancy BMT Group led the project.
The fish are five feet long and cost 20,000 pounds ($31,600) each. They are designed to swim like real fish.