Two tech titans take on 18F and USDS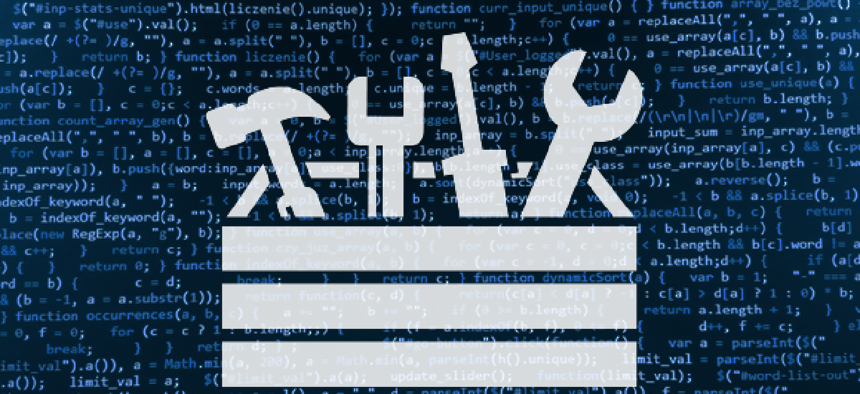 Steve Kelman hits a nerve regarding the civic tech crowd, and asks if the criticism is warranted.
I wrote in a blog a while ago that the incoming Biden administration had established a landing team to look at the U.S. Digital Service, which I thought was significant because such small agencies would not often get their own transition teams. It suggested to me an interest in civic tech in the new administration. Then, soon afterwards, an editorial in Business Week called for expanding USDS and 18F, the digital consultancy that is part of the General Services Administration. To me, this seemed like very good news for the role of tech in the new administration.
I have written a number of times over the years on these two organizations, generally in quite a sympathetic way. The government faces a severe tech talent crisis, with compensation far below that for tech jobs in the private sector, and a "cool" factor dwarfed by startups. In an environment where recruiting high-class tech talent was daunting, I noted even before USDS and 18F were conceived that perhaps the government shouldn't even try to recruit young techies as career feds, but instead entice some to do a time-limited "stint" in public service. That was the model chosen by these two organizations. And with the growth of interest in what came to be known as "civic tech" on the part of some young people – the wish to use their tech talents for the public good – created a genuine niche for these two organizations in the federal government, alongside "Code for America," a non-profit organization focused on local government.
I was worried from the beginning about culture clashes between kids in hoodies and older feds in suits, but I saw evidence that these were being overcome with time.
Given that, a series of messages to me soon after my one-liner about Business Week and civic tech hit like a stomach punch.
The messages came from two longtime icons of the govtech world -- Bob Woods and Ed Meagher, both now semi-retired. I have known and admired both forever. I actually met Bob in 1978 when I was a first-year junior faculty member at the Kennedy School and he was at the Federal Aviation Administration, in our master's program and taking one of my classes. I met Ed when I was in the Clinton administration and he a senior IT person at the Department of Veterans Affairs.
Most of their criticism focused on 18F, which charges money to government customers. (USDS makes services available to agencies from appropriated funds.).
The first salvo came from Ed: "It can be useful to have easily accessible expertise available to government agencies when they need AND want it. But what happened with 18F and USDS is that these efforts got stood up with great senior level talent that cost a lot of money to maintain and it turned out that most agencies actually needed more mid level technical skills. As always happens after all the hype and back-patting folks started to notice all the non-reimbursable costs of these efforts and the politicals decided they needed to require their use whether or not the agencies wanted or needed them. There are many examples of 18F showing up at an agency to solve a perceived problem without any understanding of the underlying issues causing all manner of problems while they cry, 'innovation' and hand huge bills to the agency for their troubles. So while the idea may sound 'innovative,' to some in practice it is a train wreck."
Then Bob came in: "I watched this train wreck with background at GSA and from the agencies' viewpoint. They had no business case, no idea of agency business requirements and a willingness to sponge off the profitable parts of GSA who make a living. What they had going for them was political wannabes up the line who wanted to claim they made the government innovative and cool. They ran up deficits and wrote articles claiming to transforming government. It's easier to claim it. Doing it is hard. To add insult to injury they banded with other ne'r do wells to insult those who made the place go and depicted themselves as innovators. They also promoted their kind to senior positions over those who had brought home the bacon."
Both Ed and Bob made reference to 18F's high rates and overpriced talent. "Agencies are not going to pay $325 per hour for web designers who don't know how to spell their name," Woods wrote. "When you still lose money at that rate and produce very little your agency is in jeopardy."
Both said that 18F couldn't get enough revenues from agencies to cover their costs, at which point Obama-era politicals at GSA used funds from large GSA GWAC contracts, which operate at very low margins and didn't have a lot of money to throw around, to bail out 18F, thus hurting GSA's traditional business. "18F wanted Accenture rates while living off the fees of the rest of GSA," Woods wrote.
There was some of the culture clash I feared from the beginning, that I thought had dissipated. "They became known as the b's. Backpacks, bean bags and blue jeans," Bob wrote. "Their space looked like an airport at spring break. The mix was unproductive and divisive. I seldom went through that area but it was clear they were making a point that they wanted to be different."
Ed got a bit more sympathetic as the conversation proceeded: "My experience is that the folks I met in 18F were very smart about the latest and greatest technologies and many took pay cuts to come fix the government so they were for the most part well intentioned. What they weren't was experienced or savvy enough to understand that you don't need a nuclear physicist to deal with a 1957 Chevy pickup with a timing belt issue and in fact you don't want a physicist because their solution is that you should just replace it with a nuclear powered sports car."
Bob's parting shot: "Grow up, get rid of the jeans, make your rates competitive and learn what your customers are facing. And you might have a chance."
I will confess that I was taken aback both by the content and the vehemence of these remarks. Is this the voice of wisdom or of an older generation set in its ways?
I want to solicit reader reactions and see what you think. If you want to give your thoughts, you can enter a comment on my Linkedin page or my Facebook page, both of which allow dialogue, or direct message me on Twitter. Depending on comments, I will return to this topic in a later blog.