WH budget shifts R&D focus to quantum, AI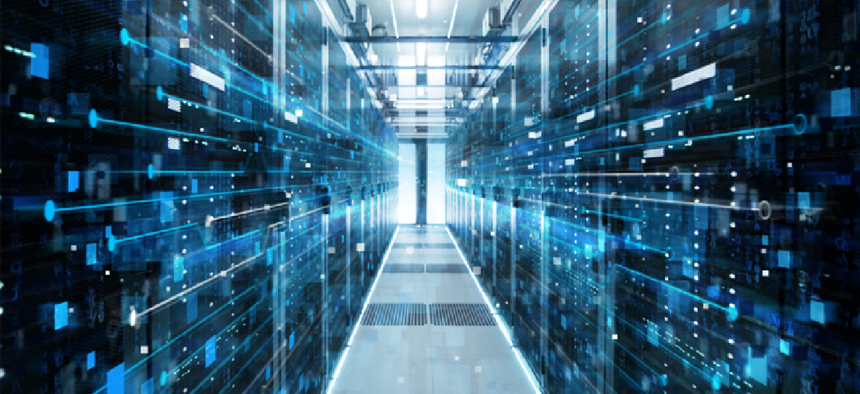 The president's proposed budget seeks to double current U.S. investments in AI and quantum computing, but the administration has also been criticized for seeking drastic cuts in other research areas.
The Department of Energy and its National Laboratories are playing a central role in advancing the state of artificial intelligence technologies, according to White House Office of Science and Technology Policy Director Kelvin Droegemeier.
While giving testimony at a Feb. 27 House Science, Space and Technology Committee hearing, Droegemeier told members of Congress that despite budget cuts proposed by the Trump administration across a range of research and development priorities in government, the White House has prioritized investments in areas like AI and quantum computing.
He pointed to work being done by Energy's Oak Ridge National Laboratory, where scientists use machine learning and other AI tools to conduct research on cancer screening, job displacement and even the developing public health models for the emerging coronavirus outbreak.
"I just got a note from the undersecretary of science yesterday. He said we're actually using this information on these computers now with the coronavirus to see how you actually simulate the virus … to get way out ahead to look at what possible pathways are the best," Droegemeier said. "You think, Well, why would an Energy lab do that?' Because they have the capability and are part of the American R&D enterprise."
Those capabilities are only expected to increase once Oak Ridge replaces its current exascale supercomputer -- dubbed Summit -- with a newer model called Frontier in 2021. That machine will be faster, have two-to-four times the performance and storage capacity of its predecessor and, according to Droegemeier, is specifically to support AI projects and tools.
The president's proposed budget for 2021 seeks to double current U.S. investments in AI and quantum computing by 2022, but the administration has also been criticized for seeking drastic cuts in other research areas.
The White House claims it is actually asking for a 6% increase in total R&D funding, but it uses proposed funding levels for fiscal 2020 as a baseline, which called for even steeper cuts and were rejected in favor of higher spending levels during a budget compromise last year. When compared with estimated actual 2020 spending levels, the White House budget this year would cut R&D funding by $13.8 billion, or 9%.
"This is not news to you, that I'm disturbed -- although not surprised -- to see such a disappointing vision for the future of the United States science and engineering enterprise as its laid out in the budget proposal," said Committee Chair Rep. Eddie Bernice Johnson (D-Texas).
That proposal include deep cuts to the research budgets of the National Science Foundation, the National Oceanic and Atmospheric Administration and the elimination of the Advanced Research Projects Agency-Energy (ARPA-E), which funds research into battery capacity, fusion energy and energy grid optimization.
The administration's budget calls for "American ingenuity combined with free-market capitalism" to drive technological R&D initiatives, but Rep. Dan Lipinski (D-Ill.) pointed out that agencies like ARPA-E conduct the kind of basic, essential research that doesn't always yield profits in the short and intermediate terms.
"I agree the private sector is also important, but ARPA-E was created because there are things that the private sector won't invest in that the public sector must," said Lipinski.