OMB pushes evidence, CDOs and TBM in budget planning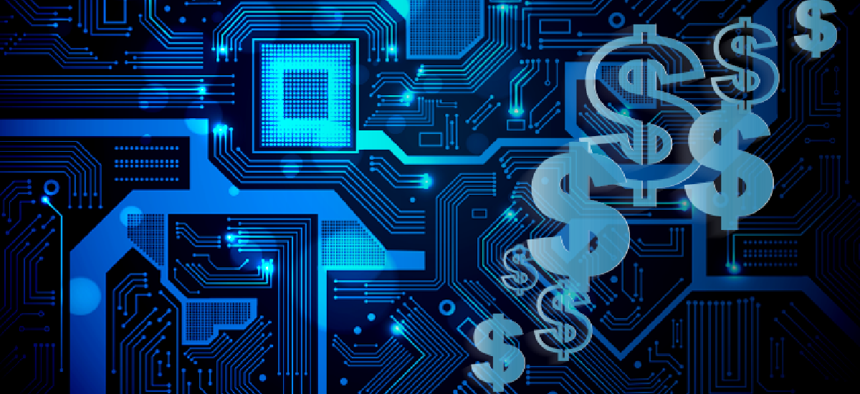 In their annual budget planning document, the Office of Management and Budget issued early requirements for Evidence-Based Policymaking and told tech managers to adopt TBM.
Agencies are under the gun to hire or designate chief data officers to improve data governance and management and to meet requirements of a new law that tasks agencies with using data and evidence to measure the output and value of their programs.
The Office of Management and Budget, in its voluminous A-11 document covering FY2021 budget requests, puts policy and deliverables behind the recently passed Foundations for Evidence-Based Policymaking Act.
Robert Shea, a principal at Grant Thornton and a member of the board that drafted the recommendations that informed the Evidence Act, said that agencies must demonstrate some progress with their September budget submission, including the appointment of a CDO and evaluation officers.
"By September, agencies generally need to show the approach they're taking to assessing their capacity to gather and use evidence and develop a learning agenda – what evaluations they're going to conduct to deepen their insights into whether their programs are working," Shea said.
Agencies aren't required to make new hires for the chief data officer post. Notably, longtime Justice Department CIO Joe Klimavicz was designated this May as his agency's chief data officer.
According to Shea, however, the law envisions a standalone chief data officer role.
"It's clear that assigning a CIO the chief data officer role is not what's intended and it is probably not practical to assume those can be reasonably performed by a single official." Shea said. "One of the primary duties of the chief data officer as envisioned in the act is to facilitate the partnership with not only organizations with data internal to the agency but external as well so you can accelerate insights from data sharing." That's a full-time job unto itself, he said, noting that it requires a different skillset than that generally found in government CIOs.
Dave Mader, formerly acting deputy director for management at OMB and currently a chief strategy officer with Deloitte Consulting, agrees that chief data officer is a full-time job.
"It's intended to be as standalone position, not a dual-hat role" for a CIO, Mader said. "I don't think anybody can do both of those jobs."
Mader said the creation of a chief data officer position isn't a compliance exercise but a first step to identifying how an agency is going to improve their performance and identify data that could be harnessed for private sector use. Additionally, the chief data officer has a different role in an organization than a CIO – to look "horizontally" across components to find insights to improve management and outcomes. A CIO with a budget and portfolio of investments and employees isn't best positioned for that role, he said.
TBM: No longer optional
The other big piece of the A-11 is the move to require Technology Business Management for measuring and managing technology investments. This is the outcome of a process set in motion by Tony Scott as federal CIO and Mader himself when he was OMB controller.
TBM is basically a set of industry best practices for categorizing technology spending. In government, with 24 large departments and hundreds of smaller entities, TBM could potentially allow top managers and budget examiners at OMB a way to understand technology spending across the entire government enterprise. White House tech officials spanning the Obama and Trump administration have been encouraging the adoption of TBM for years -- and now it's no longer optional.
"We've been on this journey for five years, and [the A-11] brings it into the forefront now that we're going to implement it," Mader said.
Mader explained that TBM was a logical follow-on to the OMB-based technology investment oversight efforts called TechStat and PortfolioStat.
"TechStat was limited by data sources, so what TBM does is basically standardize a set of terminologies and focuses on specific spending categories," he said. "That allows cabinet secretaries to look at 'what have I got' and 'what am I spending it on'" when it comes to IT spending.
Mader also said that with the inclusion of TBM in the A-11, it could be time for government to develop a contract vehicle to prequalify vendors to supply TBM services to agencies.