FCW Insider: Jan. 18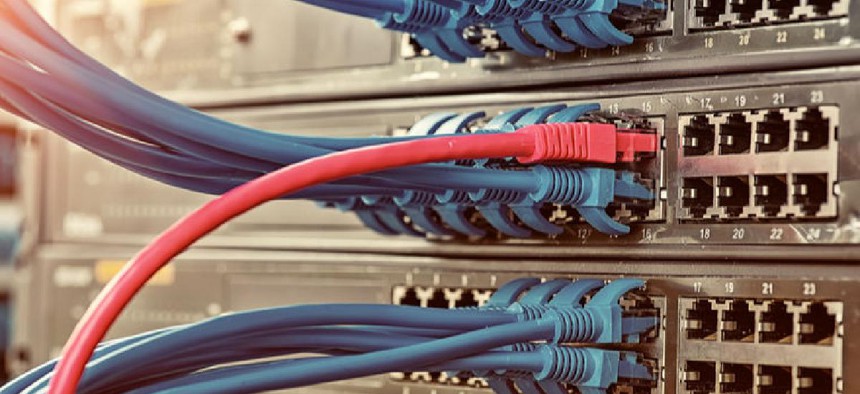 Agencies got extra time to prep for the transition to the Enterprise Infrastructure Solutions, the $50 billion governmentwide telecom contract managed by the General Services Administration. Yet contractors say the partial government shutdown could now interfere with those plans. Mark Rockwell has the story.
Frustration among rank-and-file federal employees is mounting as the shutdown stretches on with no end in sight. Union leaders and federal employees rallied Jan. 17 outside Nationals Park, where Republican senators were holding a retreat. Chase Gunter was there.
There are only three general-purpose clouds, DOD data chief Michael Conlin says. Find out why size (and market share) matters when it comes to deciding where to host government data. Lauren C. Williams reports.
The Federal Aviation Administration wants to make it easier for commercial drones to fly over people and at night, but the ongoing shutdown is stalling the adoption of new regulations. Mark has more.
Because of the shutdown, FCW is still accepting Federal 100 nominations.  Get yours in today!
Quick Hits
*** The State Department is recalling about 8,000 employees to work amid the ongoing partial government shutdown. State plans to pay employees for work starting after Jan. 20, when they are expected to report, but they'll have to wait on back pay, according to an email to employees from Bill Todd, the deputy undersecretary for management.
"As a national security agency, it is imperative that the Department of State carries out its mission. We are best positioned to do so with fully staffed embassies, consulates, and domestic offices," Todd wrote.
This includes headquarters employees and those working abroad. Both furloughed employees and those who were working without pay since the shutdown started in December will be paid for this next pay period on Feb. 14. "Beyond Pay Period 2, we will review balances and available legal authorities to try to cover future pay periods," Todd wrote.
The move came two days after the State Department provided employees with a "To Whom It May Concern" letter asking creditors for "understanding and flexibility" until paychecks resume. 
*** The Transportation Security Agency needs to supply more purchasing data to better comply with a 2014 law, according to a government watchdog.
Congress passed the Transportation Security Acquisition Reform Act to align and standardize purchasing policies for security related technology buys over $30 million and make reports to Congress. According to a Government Accountability Office report, TSA followed the law in developing acquisition policy, but the agency isn't providing enough reporting details on some purchases, particularly contracts for services and modifications to equipment.
TSA agreed to update its policies to account for engineering service and modifications that resulted in new capabilities, but said in reply comments that "indirectly related" services like integration and maintenance task orders were not covered by the law.
*** The American Civil Liberties Union is suing the federal government under the Freedom of Information Act to compel the release of information about how agencies monitor immigrants, visa applicants and others on social media under President Donald Trump's "extreme vetting" initiative.
The lawsuit follows up on a 2018 request for records related to each agency's social media monitoring practices, including the policies, guidance and legal opinions agencies are using, procurement records for any third-party products or services purchased to monitor social media, communications between the agencies and private businesses about monitoring capabilities and whether social media content is being fed into targeting algorithms that facilitate immigration investigations or enforcement actions.
According to the Jan. 17 complaint, none of the agencies have been responsive to the request, with the FBI telling the organization it "can neither confirm nor deny" whether such records exist.
"Based on what little information is publicly available, it's clear that the federal government routinely tracks domestic social media users, with a particular focus on immigrants," ACLU attorneys Hugh Handeyside and Matt Cagle wrote in a blog post.
The federal government -- in particular DHS and its immigration components -- has come under increased public scrutiny over a series of programs that leverage technological tools like machine learning, data mining and predictive software to track, analyze and filter public social media content in support of a 2017 executive order signed by Trump that called for "extreme vetting" of immigrants and tourists looking to visit the United States.
In 2017, Immigration and Customs Enforcement put out a solicitation that included a requirement for an algorithmic tool to analyze social media activity to determine whether certain prospective immigrants or tourists would be more likely to engage in terrorism or other illegal activities. After a public outcry, ICE backtracked and removed the requirement from the bid.