Congress requires mobile-friendly websites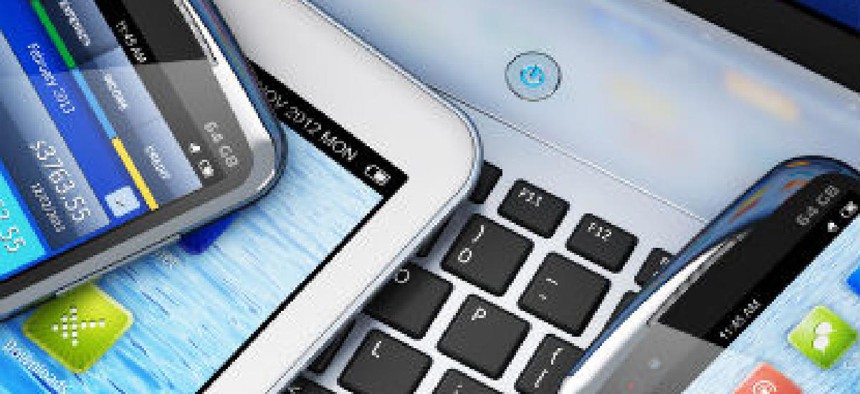 The Connected Government Act requires all new or redesigned federal websites to scale to mobile screens.
With federal government websites often a generation behind commercial sites, Congress in late December passed the Connected Government Act, which requires all federal agencies that create or redesign websites for public use ensure to the "greatest extent possible" that their websites are mobile friendly.
Mobile friendly is defined as a website configuration that can be easily navigated, viewed and accessed on a smartphone, tablet computer or similar mobile device. After the legislation is signed by President Donald Trump, the Office of Management and Budget, in consultation with the General Services Administration, will submit a report to Congress within 18 months describing the act's and agency compliance.
The legislation was introduced by Rep. Robin Kelly (D-Ill.) after she saw the results from a Information Technology and Innovation Foundation report that benchmarked federal websites against industry standards. The second edition of the report, released in November, found 91 percent of the most popular federal websites failed to meet basic website standards. ITIF tested 469 federal websites using publicly available tools for page-load speed, mobile friendliness, security and accessibility.
"More and more Americans are using smartphones to access government services," Kelly said. "We have a responsibility to keep pace with technological innovation and make it easy for citizens to engage with their government."
Daniel Castro, ITIF vice president and co-author of the report, determined "a lot of federal websites" were not being actively maintained and were underperforming but were still popular.
It's a "challenge for government to track the number of websites that are out there but not being updated," Castro told GCN. "To me, the next step is getting a complete inventory of all of the federal websites -- which currently doesn't exist."
Castro urged agencies to become responsible for their own website maintenance and proposed the General Services Administration provide assessment tools for widespread government use.
GSA's 18F provides the Federalist service that can help government agencies design and manage websites.
"18F has always built responsive sites that work for all screen sizes, and our Federalist product has templates that are responsive out of the box," Will Slack, who runs the Federalist program, said. "Federalist is available to help other agencies rapidly and compliantly update their sites to be responsive."
GSA also tracks mobile traffic to federal websites through analytics.usa.gov. Currently, 45 percent of 2.5 billion visits to participating federal websites were from mobile devices or tablets. 
Local governments are also keen to develop mobile-friendly websites for their residents. Municipalities that want to design for a mobile platform should start with customer research to determine what makes sense to highlight for a mobile audience, according to David Nachman, CEO of Vision, a website design and development firm that works with local governments. 
"Across our customer base, we see events and parks and recreation as two areas that typically spike on mobile compared to desktop use," Nachman said in an interview. "In every case, it is beneficial to do research for your own user base and determine how mobile versus desktop usage differs."
Still, with 40 percent on average of residents viewing websites on their mobile devices, Nachman said governments must move toward a resident-centric approach and focus on customer experience. "The things that matter to constituents have changed," he said. "People are accessing these websites 24/7, and we see pretty meaningful usage after traditional business hours."
The investment in mobile-friendly websites also begs the question whether agencies should invest in mobile applications.
When it comes to accessing local government information, Nachman said the "vast majority" of mobile usage isn't not going to come from an app. 
"Most customers don't have a level of engagement with their local communities to want to download an app, but they are engaged via mobile devices," Nachman said. "Too often, [agencies] charge forward into the mobile app world based on the buzz without trying to understand the customer experience that they are trying to deliver."
This article originally appeared in FCW's sibling publication GCN.