How U.S. Digital Service's Login.gov Team Works With Other Agencies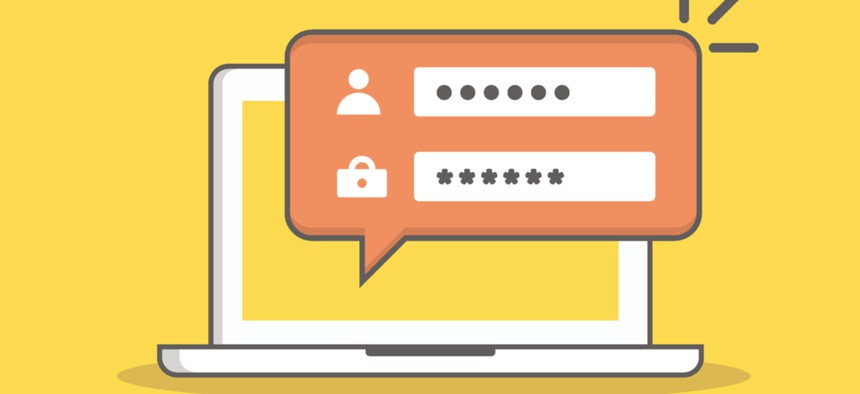 The U.S. Digital Service team building out the governmentwide login has a separate staff that markets the system to other agencies.
The team working on Login.gov, a single authentication system that could let citizens access many government services online, has a staff dedicated to peddling that product to other agencies, according to Joel Minton, who directs login.gov.
The Login.gov module is currently used by Customs and Border Protection for the CBP Jobs App, which lets applicants track the status of their job applications. The Education Department, the Social Security Administration and the Railroad Retirement Board have all expressed interest in using the system, which is designed to be implemented across the federal government.
"It's not easy to build a shared platform that works for two agencies," Minton said at an event Tuesday hosted by transparency advocacy group the Data Foundation. "It's really hard to build a shared platform that works for dozens of agencies."
» Get the best federal technology news and ideas delivered right to your inbox. Sign up here.
The Login.gov team, which includes members of the White House's U.S. Digital Service and the General Services Administration's tech consultancy 18F, dispatches a staff to other agencies to talk about what their authentication challenges are.
"I don't have folks that are building the platform and going to the agencies. I have certain folks that build the platform, and certain folks that are constantly solving agency needs," he said.
Login.gov, a version of which officially debuted over the summer, is just the latest attempt to solve the governmentwide authentication challenge. In 2015, GSA sunset a pilot called MyUSA, which intended to build a similar sign-in system.
Integrating Login.gov into other agencies' services is part of the team's mission. But it's slightly different than other federal open data projects that encourage agencies to share more data with each other.
"The whole definition [of Login.gov] is that you don't want your data to be shared with everybody, you want to be able to own it," Minton said.
USDS' philosophy in building the product is that "the user owns their data, they're the ones who are going to allow it to be shared with multiple agencies."
If users decide they do want other agencies to access their information, it's the Login.gov team's responsibility build out the system that lets them do that, Minton explained.
"That's really the balance…[to] make sure we can have the privacy and security, while at the same time allowing the user to get the functionality they need."