A Fake Cyber Stat Lives On in Congress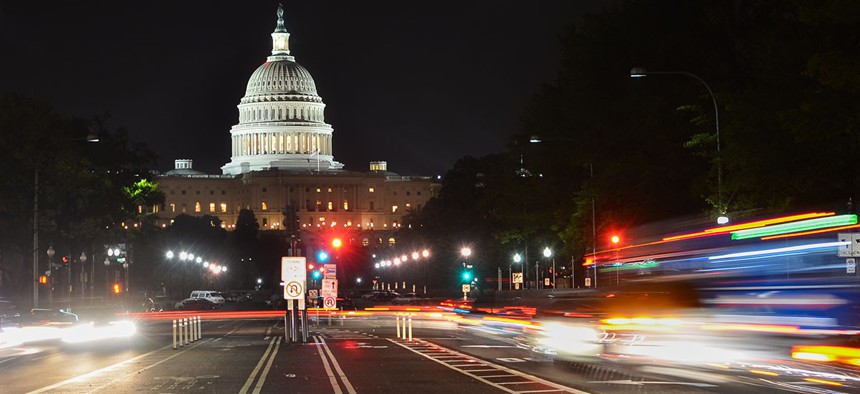 An erroneous cybersecurity statistic that wormed its way into bills and congressional testimony hasn't been snuffed out—even though the organization the stat's attributed to has disavowed it.
House Small Business Committee Chairman Steve Chabot, R-Ohio, cited the phony stat—that 60 percent of small businesses hit with cyberattacks go out of business within six months—during a hearing on small businesses and cyber insurance Wednesday.
Nextgov first uncovered the erroneous stat in May. Experts said the fake stat is symptomatic of the shadowy world of cybersecurity where there's little public research and most data comes from private companies. The Small Business Committee plans to verify the stat is erroneous with its purported source, the National Cyber Security Alliance, a staffer said. The committee did not release any additional statement about Chabot's citation.
Intel Authorization Targets Campaign Hacking
House lawmakers passed an annual intelligence policy bill Friday that would require the Homeland Security Department and the FBI to publicize cyber threats against U.S. election contests and to alert candidates whose races are more likely to be targeted by foreign hackers and influence operations.
The Intelligence Authorization Act also orders reports on a possible cyber exchange program between the intelligence community and private companies and on the intel community's role in determining whether the government shares newfound computer vulnerabilities with industry or hoards them to use against adversaries.
From Blue to New Collar
Reps. Ann Kuster, D-N.H., Ted Lieu, D-Calif., and Matt Cartwright, D-Pa., introduced legislation aimed at bolstering America's national security by retraining former industrial workers for high-demand jobs in cybersecurity. The New Collar Jobs Act will both create cybersecurity jobs that protect critical infrastructure and industry in economically distressed areas and educate people to staff those high-paying positions.
But Don't Forget the Vets
The House passed a bill on Monday that expands veterans' benefits through the G.I. Bill, extending the benefits period from 15 years after service to cover veterans for their entire lifetime. The legislation also would launch a pilot program to allow veterans to pursue training in non-traditional technology fields.
#nottrending
Sens. Ron Johnson, R-Wis., and Roy Blunt, R-Mo., want Twitter Chief Executive Officer Jack Dorsey to explain Twitter's alleged censorship of AT&T's announcement that the company supported the fight for net neutrality. Tweets and retweets of AT&T's public policy blog were reportedly blocked after getting accidentally flagged by Twitter's anti-spam filter. In their letter, the senators highlighted the irony of one of the world's biggest social platforms blocking a post supporting a free and open internet.
Joseph Marks and Jack Corrigan contributed to this report.