GSA Wants Transaction-Level Purchasing Data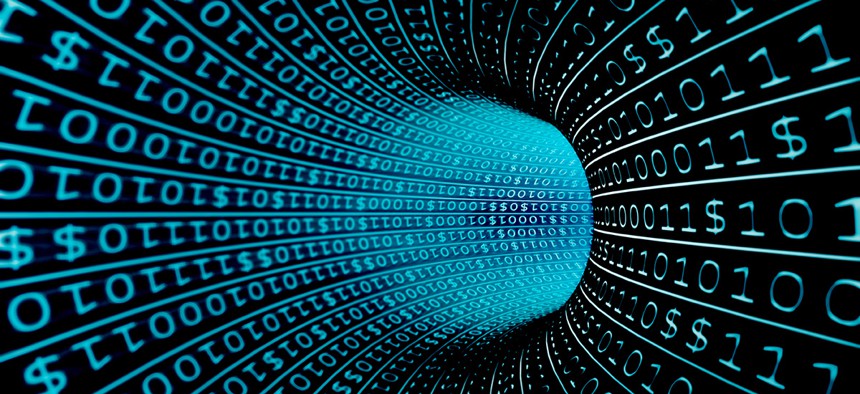 The General Services Administration is changing the reporting requirements for federal contractors.  
The agency has formalized a new rule that requires vendors to report transaction-level data from orders on Federal Supply Schedule and governmentwide acquisition contracts, as well as indefinite delivery, indefinite quantity agreements. 
Information gathered under the Transactional Data Reporting rule might include detailed descriptions, quantities and prices for items bought, according to a Federal Register notice. 
» Get the best federal technology news and ideas delivered right to your inbox. Sign up here.
The rule, which began with a pilot for FSS contracts over the summer, aims to help GSA analyze government spending patterns more broadly, according to the agency. 
Currently, GSA gathers only about 1 percent of transactional data through any of its contract vehicles, according to a GSA blog post. The new reporting requirement would replace the lengthy commercial sales practices and price-reduction clause categories, which could "reduc[e] compliance burdens on contractors, particularly small businesses."
GSA is still trying to figure out to whom that data would be available: it would be offered first to category managers to help them refine their buying strategies, and then likely to contracting officers so buying schedules "focus on value, not low price, at the contract level," the blog post said. The agency is currently looking at comments on the "public disclosure of TDR information."
GSA has also been working with the Office of Management and Budget on its e-invoicing program, which could help gather even more detailed data about government spending. 
Analysis based on TDR could make GSA's Multiple Awards Schedules programs, which offer several companies providing similar services spots on contracting schedules, "more attractive to federal buyers," the post said. 
The new rule is in response to concerns from contractors about "burdensome reporting requirements," the blog post said. 
But implementation may not be easy, according to technology trade group CompTIA. 
"Changes that cause contractors to have to learn a new system are difficult, but the evolution of technology and ever-increasing demands for government transparency mean that change is inevitable," Jennifer Saha, CompTIA's national director for public sector councils, told Nextgov in an emailed statement. 
"While there will be bumps in gearing up TDR, replacing various current reporting requirements with one unified system will ultimately be an efficiency to both the government and the tech industry," she added.