Haven't Sold To Government Before? DARPA Still Might Buy Your Tech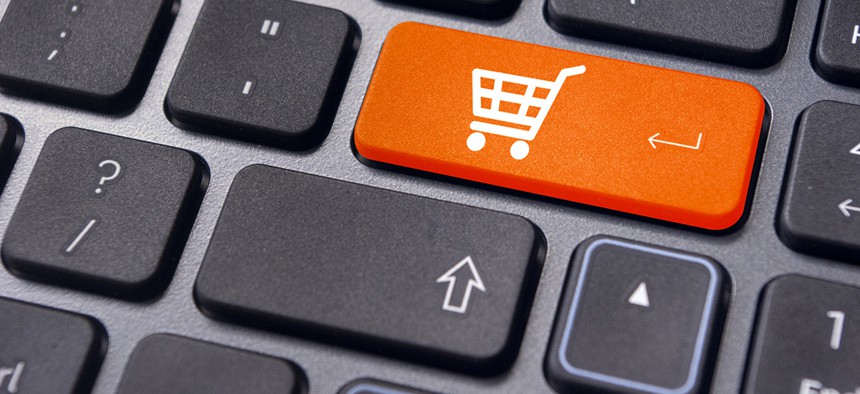 In the past, companies that had never sold to the government found it difficult to prove their qualifications to federal buyers.
Today, several agencies are trying to eliminate experience requirements, part of a deliberate effort to acquire cutting-edge technology from commercial companies that have, until now, avoided the federal marketplace.
The Pentagon's research and development agency is one prominent example: the Defense Advanced Research Projects Agency's Microsystems Technology Office is introducing a "simpler contracting approach" for companies that haven't sold to DARPA and haven't won large Pentagon contracts, according to a recent announcement.
» Get the best federal technology news and ideas delivered right to your inbox. Sign up here.
That initiative is supposed to help the agency connect with companies specializing in machine learning, sensors, hardware security and other technology that draws both commercial and government buyers, according to DARPA. The agency is using "Other Transactional" authority that would let it create customized agreements between buyer and seller—negotiating the terms for intellectual property, accounting and reporting so the contracts look closer to what tech companies expect in the private sector instead of being limited by the Federal Acquisition Regulations.
DARPA has "the privilege of pursuing research outside the confines of traditional corporate R&D," MTO Director Bill Chappell said in a statement. "DARPA and commercial companies both have a lot to gain when our long-term ambitions align."
DARPA is one of several other groups interested in tapping new contractors.
As the Obama administration comes to a close, General Services Administration head Denise Turner Roth has been speaking about attracting a new class of contractors to federal business. This summer, she traveled to San Francisco to host a Cyber Industry Day, where she tried to clarify misconceptions for commercial companies about federal contracting, including that working with the government requires significant financial investment.
The Homeland Security Department has been making similar efforts to recruit commercial companies, touring tech hubs in Silicon Valley, Austin and Boston, Chief Procurement Officer Soraya Correa told Nextgov recently.
"One of the biggest myths was that we will only consider companies that have federal experience," she said. "At DHS, with very few exceptions, with a lot of our strategically sourced vehicles ... we consider all types of experience."