Defense Intelligence Agency Is Scoping Out Social Media Background Checkers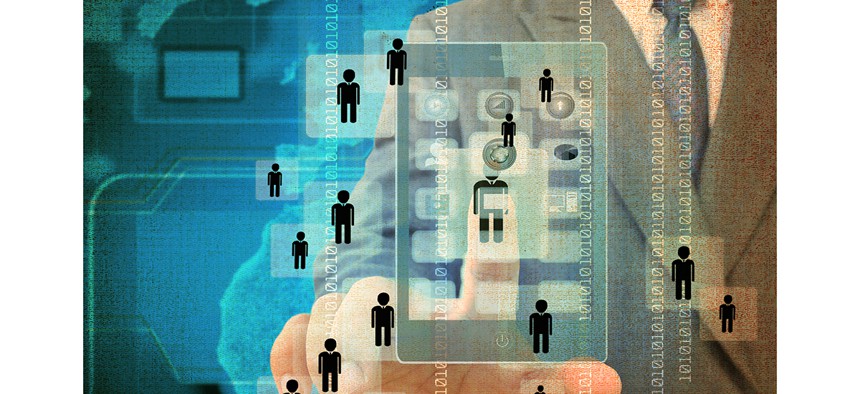 The effort is part of a shift away from screening intelligence and military staff every five years, as is current practice.
The Pentagon is conducting market research for a planned 12-month "social media checks" pilot that would analyze public posts to help determine an employee's suitability for Defense Intelligence Agency classified work.
The effort is part of a shift away from screening intelligence and military staff every five years, as is current practice. The program is meant to support "continuous evaluation" through automated searches of various data sources, including social media posts, DIA says.
The scope of this particular trial run would involve generating "social media reports" that provide "comprehensive and objective data" and expertise to carry out a "whole of person review," in line with Office of Director of National Intelligence guidelines, states a newly released January draft statement of work.
In May, DNI chief James Clapper issued a directive approving the use of social media in the public domain to vet personnel.
» Get the best federal technology news and ideas delivered right to your inbox. Sign up here.
If DIA goes through with a contract, "at a minimum, the service would have to analyze foreign comments and postings, foreign contacts and any information regarding: allegiance to the United States, foreign influence and/or preference, sexual behavior, personal conduct, financial, alcohol, legal and/or illegal drug involvement, psychological conditions and criminal conduct," the work statement says.
A DIA official told Nextgov there is no guarantee the agency will solicit any vendor; rather, DIA is figuring out what features companies might be able to offer.
The social media reports would help out that agency's existing Personnel Security, Insider Threat, Continuous Evaluation, Counterintelligence and Investigation program, DIA spokesman James Kudla said.
"This is part of the larger government effort" for "continuous evaluation monitoring," Kudla said in a brief interview. It's not restricted to the intelligence community; "it's really part of the Department of Defense program as well."
"Social media reports are required to identify national security concerns on individuals who are required to obtain and retain a national security clearance" for handling sensitive material, states a July 14 sources sought notice accompanying the work description.
The reports should include checks of "all publicly available social media sites," the work statement says.
DIA does not specify particular websites, like Facebook, Twitter or other online networks.
The analyses also would cross-check an individual's various online personas through "social media profile comparisons," the work statement adds.
Clapper's policy states that security clearance investigators cannot create shadow accounts to "follow" or "friend" an employee under review. In addition, social media content about other people inadvertently collected during a check cannot be retained unless the information is relevant to the review of the employee, the directive says.
Other intelligence agencies have experimented with social media monitoring to aid the background investigation process.
The National Security Agency, for example, says it performed a successful social media test that tracked 175 NSA employees on their online networks.
About 45 percent of the searches returned information that aligned with criteria NSA currently uses to judge candidates -- "some of which we didn't know before," Kemp Ensor, NSA director of security, said in April at an Intelligence and National Security Alliance symposium in Chantilly, Virginia.
The DIA market research notice says the agency would like social media reports for routine investigations turned around within five days and two-day delivery for most "expedited" social media reports.
The agency is looking for prospective vendors that would be able to use a secure, encrypted internet website or document transfer tool to furnish the social media reports, the work statement says.
Defense writ large is building a massive information-sharing system that can profile security clearance-holders, to flag who among them might become traitors or other "insider threats."
The DOD Component Insider Threat Records System is part of the governmentwide reaction to the 2010 sharing of classified diplomatic cables with WikiLeaks by former Pfc. Chelsea Manning.