White House CIO: New IT Fund Isn't 'Get It And Forget It' Money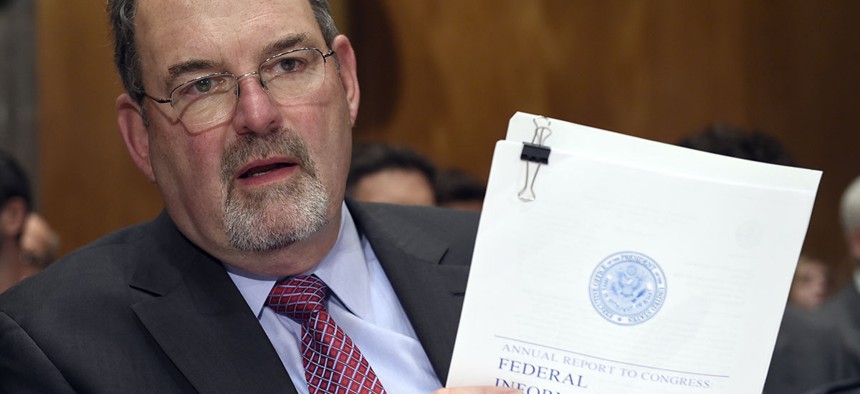 The White House's chief information officer is continuing his public relations campaign to promote his IT modernization plan: a proposed $3 billion revolving fund that agencies could use to fuel their tech updates. 
Speaking at a MeriTalk conference in Washington on Wednesday, Tony Scott asked audience members to contribute any other ideas they have about IT modernization strategies, but noted that he thought the IT Modernization Fund, which would require agencies to pay back the money they borrow, creates an incentive to actually commit to the management and success of tech update projects. 
"In today's 'get-it-and-forget-it' funding world," he said, "once you've got the money, you've got the money, and your attention turns to something else."
Offering a variation of Moore's Law, Scott estimated that every five years, technology customers can get double for their money what they got five years before.
"If in a federal agency you've missed out on multiple 5-year upgrade opportunities," he said, "you're probably still paying ... to keep that diminished capacity going. And you've missed out on an opportunity to consolidate and give your agency or your organization a lot more capacity, a lot more capability."
Roughly every five years, he said, "we should be surfing the wave of technology advances that come along," and the fund would provide for a "continuous upgrade model" for federal agencies.
Scott, an Obama nominee whose term started in 2015, told the audience he hasn't "made up my mind yet" about whether he wanted to continue his role after the upcoming administration change.
"First of all, you've got to be asked by somebody who can make that decision," he said. "I think it's premature for that question to be asked."