Boss of GSA's 18F Tech Team Steps Down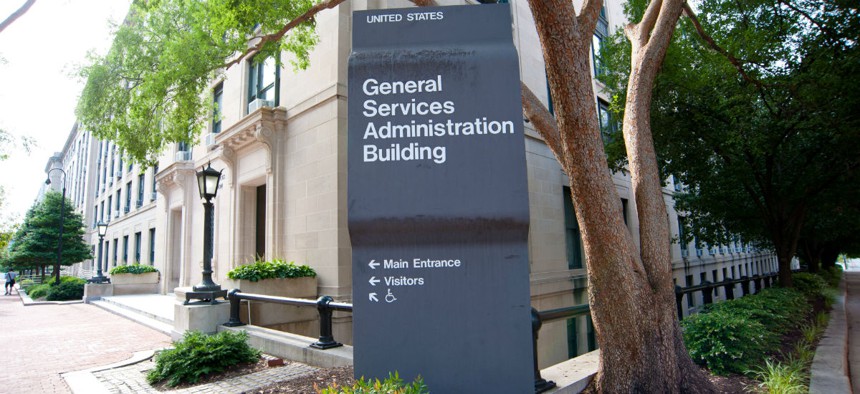 The overseer of the General Services Administration's in-house tech consultancy, 18F, is leaving after two years on the job and less than two months after being promoted to lead a new tech unit at the agency.
Phaedra Chrousos, the commissioner of the newly stood up Technology Transformation Service, announced her departure in a June 23 note to 18F staff. She said she would be taking maternity leave, but that she won't be returning to her post at GSA. Her last day will be July 15, she said. 
GSA will be hiring a new commissioner who "can help continue to scale our ecosystem while weaving it even further into the fabric of the government," Chrousos said in the note to staff obtained by Nextgov.
Chrousos said a new commissioner could "offer a fresh perspective that an organization like ours can benefit from as it approaches critical inflection points in its growth."
Chrousos' post was a two-year political appointment. 
» Get the best federal technology news and ideas delivered right to your inbox. Sign up here.
The email said GSA hoped to hire a new commissioner by September. In the meantime, GSA Chief Information Officer David Shive will serve as acting TTS commissioner, Chrousos said. Aaron Snow, the executive director of 18F, will continue to serve as deputy commissioner.
In addition, Chrousos announced Garren Givens, the director of the Presidential Innovation Fellows program, is also leaving his post. The PIF program places private-sector tech talent in government positions on short-term assignments and served as a prototype for both 18F and the White House's U.S. Digital Service team.
In May, GSA Administrator Denise Turner Roth announced the creation of the new GSA tech transformation unit, a move largely interpreted as institutionalizing 18F beyond the end of the Obama administration.
The exits come just a few weeks after a Government Accountability Office report showed 18F, which provides consulting and development services to agencies on a fee-for-service basis, was spending about $1 million more per month than it recouped in revenue and was projected to hit total net operating losses of approximately $33 million by the end of fiscal 2016.
Correction: An earlier version of this article misstated Phaedra Chrousos' job title. The article has been updated. 
Frank Konkel contributed to this report.