DARPA Seeks Secret Tech for Undersea Communication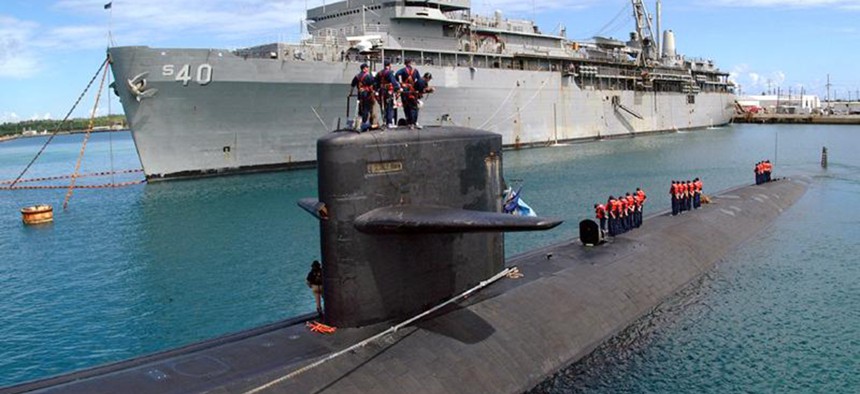 The Pentagon's research agency wants technology that could help unmanned undersea vehicles communicate, supporting the Defense Department's Anti-Submarine Warfare program.
Called the "Mobile Offboard Clandestine Communications and Approach," the program seeks strategies for getting "significant standoff detection and tracking range" for submarines, specifically by using an active sonar projector on an unmanned undersea vehicle, according to a new FedBizOpps posting. 
The unmanned undersea vehicle would rely on "submarine-to-UUV-communications," the notice said.
The agency is hosting a proposers' day Jan. 26, during which program managers will share more information about the program and answer questions from proposers, the notice said.
Because the program is classified at the "secret" level, a DARPA spokesperson declined to share more details about it.
According to a DARPA blog post, the agency had been working on an Anti-Submarine Warfare Continuous Trail Unmanned Vessel program, whose goals included using "nonconventional sensor technologies" for the "robust continuous track of the quietest submarine targets."