OMB Aims to Curb Waste in Agencies' Software Buying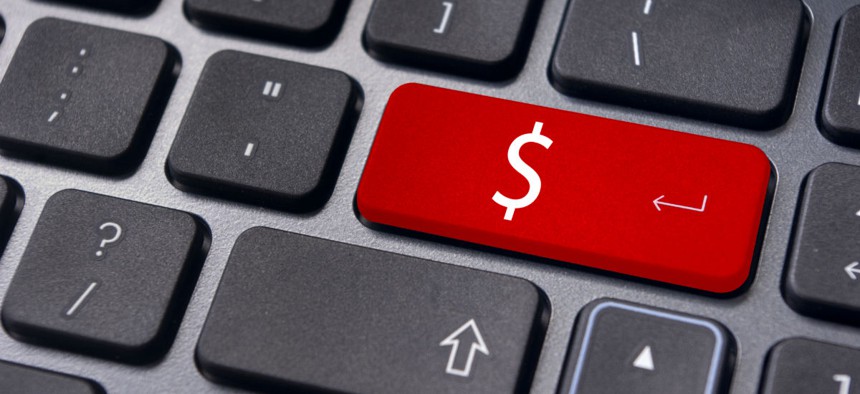 The Obama administration is aiming to crack down on waste and duplication in federal agencies' software purchases. 
The Office of Management and Budget and the Office of Federal Procurement Policy issued a new directive on Monday tasking an interagency tiger team with developing governmentwide software agreements and requiring agencies to appoint in-house software managers to inventory existing software licenses and eventually transition to governmentwide solutions. 
OMB and OFPP are taking public comments on the plan through Jan. 20.
The federal government spends more than $9 billion on software each year through 50,000 different transactions, resulting in a tangled morass of overlapping and duplicative software license agreements, federal officials have long warned.
"Agencies buy and manage software licenses in a decentralized manner, struggle to create accurate inventories, often purchase unneeded capabilities and generally do not share pricing, terms and conditions across government to facilitate better purchasing," said U.S. Chief Information Officer Tony Scott and OFPP Administrator Anne Rung, in a Dec. 21 blog post announcing the directive.
The new guidance calls for the creation of a special task force -- made up of the General Services Administration, OMB and the Defense Department -- to develop governmentwide software license agreements and to encourage the use of already-existing "best-in-class" licensing agreements.
Agencies will be required to develop transition plans to move software purchasing to the new models.
The team plans to develop at least two new enterprise software agreements that will be in place by the end of 2016 and 2017, according to the guidance.
At the agency level, CIOs -- newly empowered by the 2014 IT reform law, known as FITARA -- are required to appoint software managers who will manage all agency contracts and licenses for commercial software and will report to the CIO.
The new software managers will develop plans for centralizing the management of software licenses and leading the transition toward the use of governmentwide or multiagency agreements.
By the end of August 2016, agencies will be required to provide annual reports of their software license inventories to OMB. In addition, the guidance calls on agencies to regularly scan their networks -- leveraging continuous monitoring cybersecurity tools supplied by the Department of Homeland Security -- to discover rogue software and track software usage. Agencies should begin using continuous diagnostics and mitigation tools to scan for software by Sept. 30, 2016, per the guidance.
The new guidance fulfills a key provision of the 2014 Federal IT Acquisition Reform Act, which is meant to give chief information officers more authority over their agencies' IT budgets. FITARA mandated the creation of a governmentwide software licensing program and the negotiation of licenses that could be used across agencies.
The move is also part of the administration's push on category management, which prods agencies to buy common items, such as commodity IT, in a more coordinated fashion. In October, for example, OMB announced a freeze on new awards for basic laptops and desktops, directing agencies to use one of three existing governmentwide acquisition vehicles.
The Government Accountability Office has repeatedly raised concerns about agencies' wasteful software spending. In 2014, GAO reported only two of the 24 largest agencies had compiled comprehensive inventories of their software licenses and that consolidating duplicative agreements could easily save agencies hundreds of millions of dollars.
At the time, in the absence of strong guidance from OMB, agencies were only undertaking "ad hoc" savings efforts, GAO said. However, then-federal CIO Steven VanRoekel resisted GAO's calls for shoring up policies for software savings.
(Image via mtkang/Shutterstock.com)