White House Makes Presidential Innovation Fellows Program Permanent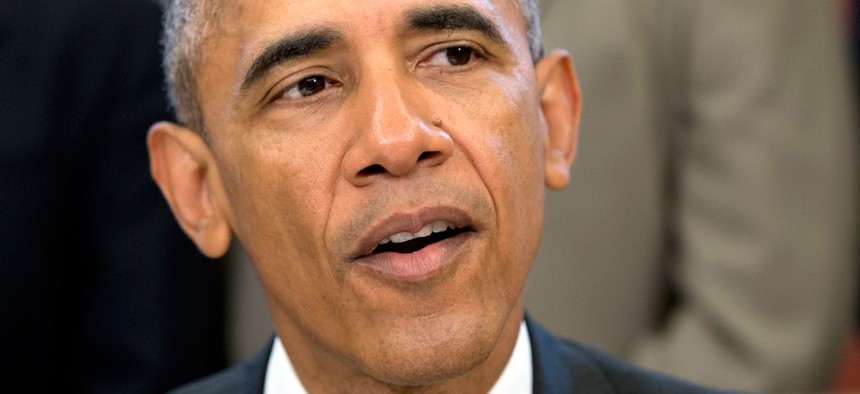 President Barack Obama on Monday signed an executive order to ensure the Presidential Innovation Fellows program outlasts the administration change in 2016. 
The PIF program, designed to "bring the innovation economy into government," invites top technologists from the private sector to embed themselves in federal agencies, advising civil servants on specific technology projects for 12-month periods, according to the White House's description. Individual agencies fund the fellows.
The PIF program, which draws tech experts and startup founders, began as a White House pilot in 2012, and has so far placed 96 fellows throughout government. Fellows have worked on projects including the upgrade of Data.gov, where agencies are encouraged to post data sets to the public, and openFDA, which houses APIs for drug, device and food data. 
Fellows have also helped start 18F, the General Services Administration's tech fix-it team comprised largely of private-sector recruits, and the Office of Management and Budget's U.S. Digital Services IT team, currently being replicated in most federal departments. 
Monday's executive order formally places the PIF program within GSA; it also requires the program to establish an advisory board, and be overseen by a director.  
The mandate is part of a broader federal effort to guarantee that programs recruiting private sector technologists outlast Obama's presidency. Federal Chief Technology Officer Megan Smith, appointed by Obama in 2014, told a Washington audience in May her team planned to "reach out to every campaign and make sure that everybody who's running knows about the work we're doing."
The White House's Office of Science and Technology Policy did not respond to request for comment about whether the order was issued in response to fears the program would be defunded or eliminated in the next administration. 
According to a White House press release, 35 PIFs have remained in government after their 12-month fellowship ended, including the Commerce Department Chief Data Officer Ian Kalin, Department of Veterans Affairs Chief Technology Officer Marina Martin, and 18F Executive Directors Aaron Snow and Hillary Hartley.