VA Secretary: We Need to Simplify Website for Veterans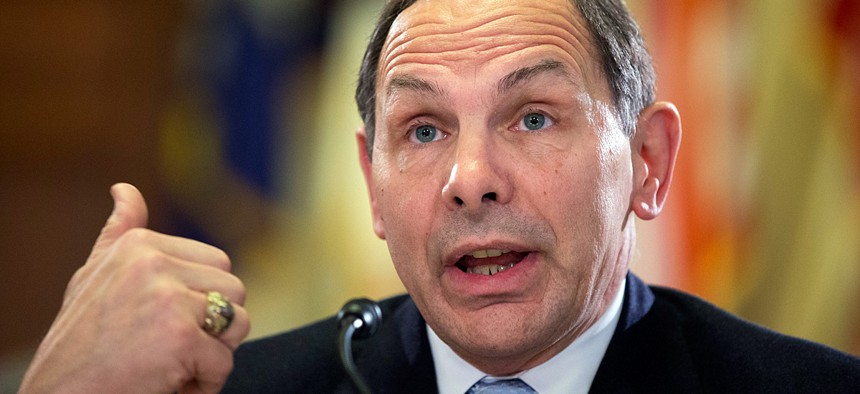 The Department of Veterans Affairs needs to make its online services easier for veterans to navigate, VA Secretary Robert McDonald said Thursday during an event hosted by Politico. 
"If I went to a veteran and said, 'What's Blue Button?' they would have no idea," he said, referring to the service that lets veterans download their electronic medical records. "Our websites have unusual names," he said, referring to MyHealtheVet, which has access portals for health records, prescriptions and other services.
"What's wrong with 'veterans.gov,' or 'vets.gov'?" he asked, adding, "let's look at everything from the lens of the customer" instead of the bureaucracy. 
McDonald also addressed VA's upcoming update to its outdated medical appointment scheduling system, which led to delayed care for veterans in reports surfacing last year. 
"We've taken a two-track approach -- one track is to put in fixes to our current system knowing that's not the solution," he said, though "it's the fastest approach."
Separately, he said, VA is looking for an off-the-shelf scheduling system and plans to begin deploying it by 2016. The department currently has a smartphone app for scheduling appointments, he added.
"Just like we need to make things simpler for veterans, we have to make things simpler for our employees," McDonald said.