Q&A with Ian Kalin: Why Commerce is Taking More Cues from the Private Sector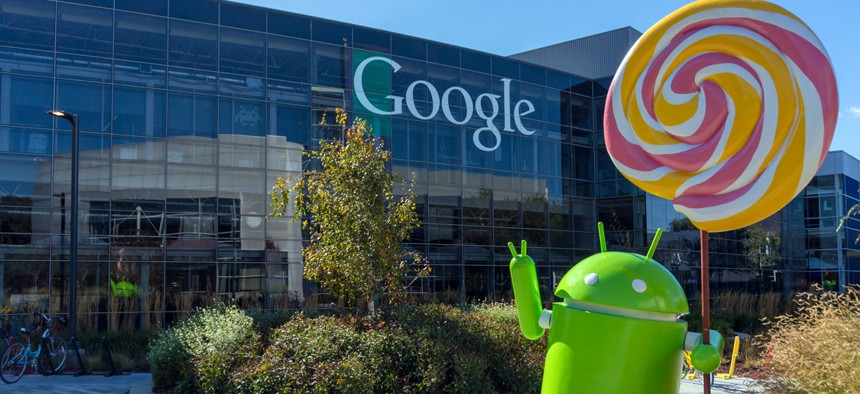 Earlier this week, the Commerce Department invited representatives from large tech companies -- Samsung, Comcast and Time Inc. -- to ask entrepreneurs for help on venture projects for which the companies lack the tech talent to complete themselves. 
The audience, packed into the Commerce Department library in Washington, was mostly startup founders and their teams, hoping to find new customers and potential investors.
For instance, Colin Bodell, chief technology officer at Time, described his company's need for a celebrity facial recognition technology that could rapidly tag large volumes of photos sent in from photojournalists. (This service could help magazines tag photos from sports events, or awards shows with many celebrities present, he said.)
The Commerce Department's chief data officer, Ian Kalin, spoke with Nextgov about the department's efforts to tap into the private sector's tech expertise. 
This interview has been edited for length and clarity. 
NG: Was this week's 'Switch Pitch' event part of a broader, interagency strategy to help startups? For example, a few months ago the White House co-hosted an event with Meetup, encouraging tech-involved Meetup organizers from across the country to network with each other. 
IK: I do think there is a larger set of initiatives, but I cannot say there's one central strategy deploying all the pieces. There's a combination of external factors that is driving a lot of this: more technology folks in the government, and we do also have a lot of crossfertilization among people. On the federal side -- U.S. Digital Service, 18F, the Presidential Innovation Fellows, a lot of us hang out, and we have fun building stuff. There's a social side, but that's about the extent of the unified strategy beyond what has been set by the president [regarding] open government and the digital agenda.  
NG: Can events like this help government agencies find new technology to potentially buy?
IK: In Mary Meeker's 'Internet Tech Trends' report, did you see where government ranked [in terms of internet impact]? Dead last. Technology [could have] a bigger impact on government than every other sector combined. In fact, a lot of the experiments that we're leading on my team, the No. 1 value that has resonated with many internal customers has been cost savings -- basically, making IT operations more efficient. 
That is part of our process within the Department of Commerce. I'm a data geek, but most of the conversations we get into aren't always about technology. It's more 'why can I not use Google' [in a certain scenario]. These are not data conversations; these are governance questions. The primary consumer of most government published data in the first year is usually that very same government. 
NG: Do you plan to host similar events during which agencies can ask entrepreneurs for help on specific problems?  
IK: We're doing that. Very recently, there was the National Day of Civic Hacking, which was [a chance to say], 'here are government challenges.' The Patent and Trademark Office is bringing in [tech] people to CIO strategy discussions [saying], 'we think we should do this, we think we can do this. What do you all think?' Not many businesses would invite random members of the public to tell them what software to buy.
The Census Bureau is having a number of engagements like this with incubators, accelerators. [We're] really just trying to get out there and assume that no one's ever going to find our stuff. We have to go online, and we've got to have some level of direct interaction with customers to know what to build. 
NG: How do events like this help you in your role as chief data officer?
IK: The best thing I can do here is listen to what the startup companies -- what data they're trying to get. That's basically a request list – 'why doesn't the Census Bureau release this?,' 'Why is no one releasing that?' If they say, for example, 'we can do this and this, if the bureau only released X'. . . They tend to know more about our data than some of the folks within the [Commerce Department] building.  
(Image via Asif Islam/ Shutterstock.com)