Federal Court Overturns Ruling Against NSA Mass-Surveillance Program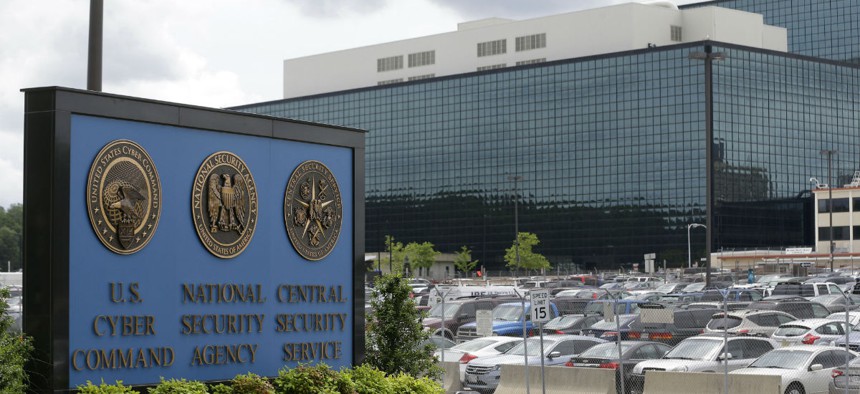 The bulk-collection program was reined in earlier this summer when Congress passed the USA Freedom Act.
A federal court on Friday upheld the National Security Agency's bulk-spying program, overturning a lower court's 2013 ruling that had deemed the surveillance program "almost Orwellian" and likely unconstitutional.
A panel of three Republican-nominated judges on the D.C. Circuit Court of Appeals determined that a conservative activist and civil-liberties groups did not have standing to challenge the constitutionality of the program, first exposed by former NSA contractor Edward Snowden two years ago.
The judges reaffirmed Friday that the plaintiff did not demonstrate the "concrete and particularized" injury required to be able to sue because he could not prove that his own metadata was caught up in the NSA's dragnet. The panel did not rule directly on the legality of the program.
Earlier this year, a three-judge panel of the 2nd Circuit Court of Appeals ruled in a separate case that the NSA dragnet was illegal and not what Congress intended—a determination that the Foreign Intelligence Surveillance Court, which oversees the NSA's activities, recently dismissed.
The split decisions appear to raise the possibility that the mass-surveillance program could wind up before the Supreme Court. But the decision also appears to only be relevant for a short period of time before the program in question is discontinued later this year.
The bulk-collection program was reined in earlier this summer when Congress passed the USA Freedom Act, one day after the agency's spying authorities expired on June 1.
But Friday's ruling is not made moot by the legislative changes. The law phased out the program but implemented a 180-day transition period during which the NSA's previous authorities would remain in place.
The program was resumed weeks later by the FISA Court, meaning the bulk collection of U.S. call records remains, for the time being, intact. It is due to terminate on November 29, 2015.
The case will now be sent back to the district court. In a dissenting opinion, one of the three judges said the case should be thrown out entirely.