Data Act implementation hung up on definitions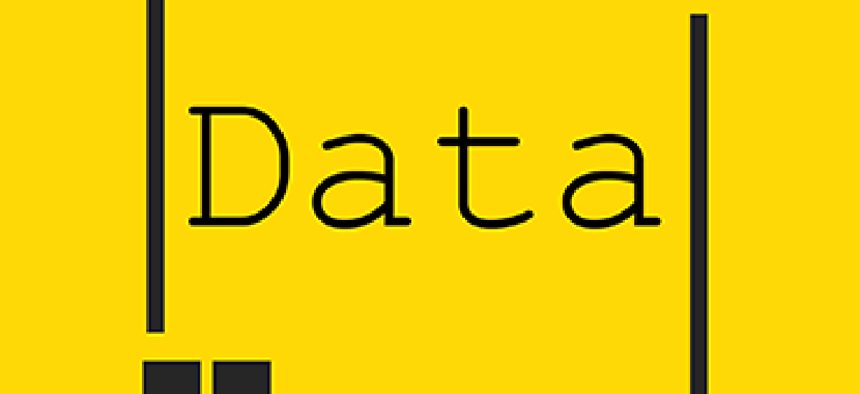 Looking for the "display gallery" of federal finances the 2014 Digital Accountability and Transparency Act could provide?
The feds need to hammer out more definitions first.
"Treasury and [the Office of Management and Budget] have gotten off to a good start," said Government Accountability Office head Gene Dodaro in a July 29 House Oversight and Government Reform Committee hearing. But, in true GAO fashion, Dodaro added that "much more needs to be done."
At the Data Act's core: financial transparency.
But to achieve that transparency, painting a coherent picture of all federal spending across myriad agencies, Uncle Sam needs to get all those agencies on the same page.
Dodaro noted that OMB and Treasury have released standards for 27 of the 57 financial data elements that will need to be reported under the law, yet other definitions are lacking.
"Program activity" is officially defined; "program" is not.
"It's very problematic not having this definition," Dodaro noted, saying it's impossible to see what "the aggregate federal investment is in a set of programs" or to identify returns on such investments without a standard definition. "This is not a way to run a government."
Dodaro called for a complete inventory of federal programs to help ID instances of waste.
"[C]reating a comprehensive list of federal programs along with related funding and performance information is critical for identifying potential fragmentation, overlap, or duplication among federal programs or activities," Dodaro advised in his written testimony. "Until these steps are taken and linked to the appropriate program activity data element, OMB and Treasury will be unable to provide a complete picture of spending by federal programs as required under the [Data A]ct."
Robert Taylor, Treasury's deputy assistant inspector general for audit, noted that Data Act implementation has been slowed in part by of a mix of traditional and agile program management.
The combination of methods "conceptually" made sense, he said, but a lack of clear definitions and delineations has hampered progress.
Rep. Mark Meadows (R-N.C.) made the case that mandating reporting wasn't enough; agencies need to be forced to keep their reporting open and understandable.
He pointed to a recent $331,000 grant -- from which agency, he didn't say -- that funded a project merely described as "research in strong interaction theory."
 "That was the extent of the information we had [under Data Act reporting]," Meadows said.
After digging into it, Meadows said, he discovered the project was meant to study whether people act angrier when they're hungry by having snack-deprived toddlers stab voodoo dolls with pins.
"It's outrageous … that we're spending money on poking voodoo dolls when you're hangry," chimed in IT Subcommittee Chair Will Hurd (R-Texas).
The Data Act, as thus far implemented, may have failed to clearly show where that $331,000 was going, but feds are still confident in its potential.
"Based on over 25 years of experience in the federal government, I have seen few federal management reforms that hold as much promise as the Data Act," testified Treasury's David Lebryk, calling the act "comprehensive and transformational."
Hurd called on the witnesses to report any troublesome agencies to Congress as they work to "untangle the web of federal agency receipts … to create a clear picture of government spending."