12 Ways for Congress to Step Up US Data Innovation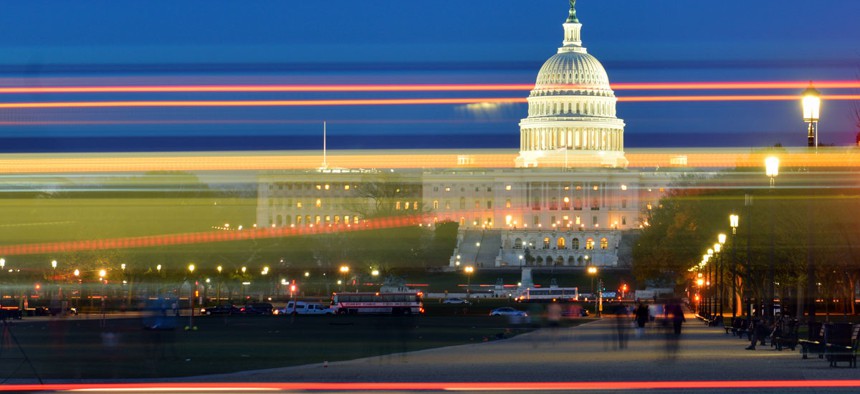 A new 12-step legislative program for Congress aims to improve the country's data innovation.
As data becomes more important in shaping the country's day-to-day decision-making, the Center for Data Innovation has some ideas for how Congress can fast track U.S. data innovation --a dozen of them, to be exact.
On Monday, the organization published a to-do list detailing the legislative steps Congress can take in 2015 to improve the country's data collection, organization and dissemination. Because although the federal government may be capable of handling its piles of data better than any other entity in the world, the report said it's still not living up to its potential.
"These are specific policy recommendations with clear paths to success," the report stated.
From legislation that would standardize education data reporting systems, to requirements for more formalized leadership of geospatial data, each recommendation was created based on both its importance and its feasibility. 
The report was created by the organization's Director Daniel Castro and policy analyst Joshua New.
"The point here is that data touches every district," Castro said in an interview with Nextgov. "It touches every member and it's a part of solutions to so many different problems and challenges that Congress is working to address."
The first recommendation -- and the one Castro considered most critical -- is for Congress to pass legislation requiring agencies to publish open data. The Obama administration has taken steps toward this, but there should be a firm legal requirement in place, according to the report.
"It's really time to get legislation to formalize this and make sure that open data is something that doesn't end with any particular presidency, and it's really ingrained in government," Castro said.
The report also suggested Congress require electricity providers to offer energy consumption data to the public, and that it allows the National Oceanic and Atmospheric Administration to purchase climate and meteorological data from the private sector to supplement its own data.
The dozen suggestions are not meant to be an exhaustive list of everything Congress should do this year when it comes to data-related legislation.  
"Rather, it is a timely to-do list for policymakers looking to proactively support data-driven innovation," the report stated.
If Congress does act on these recommendations, it should do so in a gradual manner to avoid hurting data innovation already in place, according to the report.
The 12 steps outlined in the report are:
1. Codify open government data efforts.
2. Improve financial regulatory data requirements.
3. Close the satellite data gap.
4. Develop robust data on U.S. coastlines.
5. Improve the management of geospatial data.
6. Improve education reporting systems.
7. Adopt universal patient identifiers for health care.
8. Address the LGBT health data gap.
9. Prohibit using data on gender and sexual orientation for employment discrimination.
10. Take advantage of new data technologies to modernize supply chains.
11. Let consumers access their energy data from smart meters.
12. Establish a globally competitive smart cities pilot project.
(Image via Orhan Cam/ Shutterstock.com)