White House Promotes Tech Meetups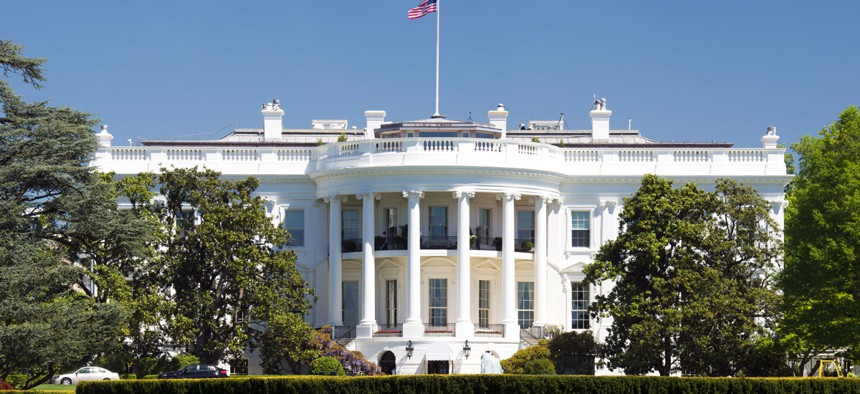 The White House's tech policy leaders are making a bet that just getting tech-minded citizens in a room together could boost employment and entrepreneurship in the U.S. And they might even be willing to pony up the space to hold the gatherings in the future. 
During the first-ever White House tech meetup, U.S. Chief Technology Officer Megan Smith said her staff was looking into how more federal buildings could be used to host tech meetups and hackathons.
She asked attendees, many of whom organize their own tech meetups, to describe their needs for event space, and assured them "we'll continue to work from the other side." 
Designed to introduce tech enthusiasts from across the country to each other, the White House meetup follows President Barack Obama's announcement last month of the TechHire initiative -- an economic campaign to train more Americans for tech jobs. The initiative includes a new $100 million grant competition, operated by the Labor Department, for new approaches to training and employing low-skilled individuals for tech jobs. 
When approaching tech-related positions, "what we often hear is, 'Oh, well, that job is out of reach. That's not something I can do; it's too hard,'" Ryan Burke, a policy adviser with the White House's National Economic Council, said during the event.
Informal meetups could help nontechnical people find a community they can turn to for advice and can "hear about what it means to be a software developer, a systems administrator, so they feel like this could be a job for me," he said.
The White House's first meetup included Scott Heiferman, co-founder and chief executive of Meetup.com, a website on which millions of Internet users search for and find groups related to their interests -- sports, music and technology, among hundreds of others.
In his remarks, Heiferman noted that informal tech meetups have helped attendees network to find jobs, funding, startup co-founders or training -- "regardless of what school they might have gone to, if they have the right pedigree or if they look the part."
Such meetups are also an opportunity to get technologists interested in working for, or with, the government, Smith added. 
In the summer, the White House plans to host its first-ever demo-day for selected entrepreneurs; last week, it hosted a working session, during which data scientists, technologists and law enforcement leaders discussed how data could be used to improve policing, Smith said. 
"We need more tech [intelligence] in government at leadership tables," Smith said. There are already some federal programs dedicated to integrating technology into government operations, such as the U.S. Digital Services and the Presidential Innovation Fellows program, she said, but she is also looking for tech experts and data scientists to think about shorter-term engagements with the federal government.
"Some people can come full time and want to do that, but [we are] also thinking about it like the reserves," Smith said. "We've had people come for two weeks."
(Image via Andrea Izzotti/ Shutterstock.com)