DOD Stresses Cyber in Acquisition Reform Update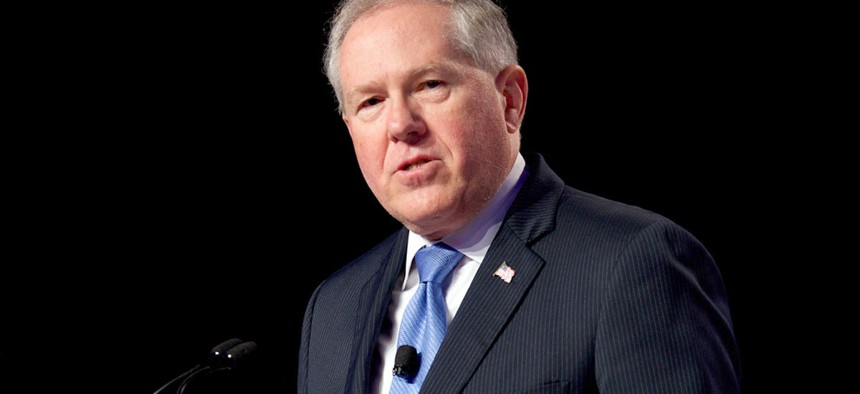 The Defense Department is focusing part of its acquisition overhaul on cybersecurity, according to new guidance.
Undersecretary of Defense for Acquisition, Technology and Logistics Frank Kendall on Thursday issued instructions for implementing Better Buying Power 3.0, the third version of an efficiency directive originally introduced in 2010. The directive aims to increase productivity and reduce costs in DOD technology and logistics. Specific strategies include using commercial technology and encouraging more prototyping and experimentation, among other approaches. 
The update includes specific plans to strengthen cybersecurity. Though DOD is already working to improve military system cybersecurity, "from concept development to disposal," the instructions added, "much more needs to be done."
Among actions planned were developing education and training for employees about cybersecurity and sensitive technical information; identifying the acquisition and technology programs most critical to "enabling U.S. technological superiority"; and funneling cybersecurity and protection resources into those. 
Sensitive technical information is "particularly vulnerable to traditional and nontraditional foreign intelligence collection," the guidance noted.
"When compromised, this information can significantly degrade U.S. technological superiority by saving an adversary time and effort in developing similar capabilities or countermeasures," the directive continued. 
The BBP update is motivated by a broader concern that "our technological superiority is at risk," the guidance said.
"Potential adversaries are challenging the U.S lead in conventional military capability in ways not seen since the Cold War," according to the guidance.