Isis -- No, Not That One -- Wins $7 Million Pentagon Cyber Contract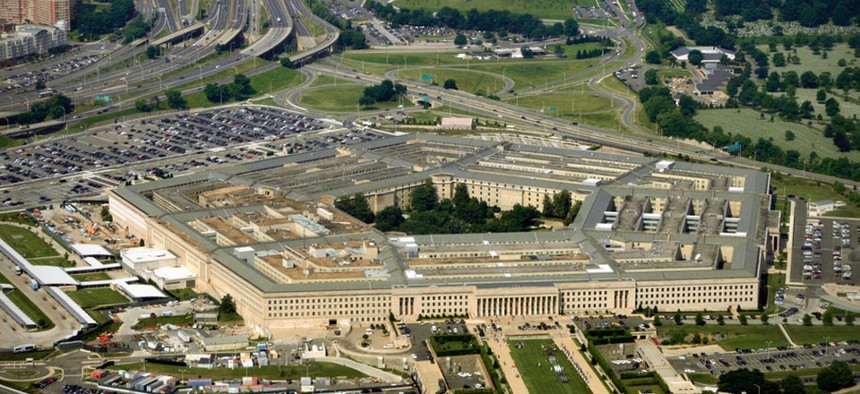 The Defense Department has hired a little-known Virginia startup company – with an unfortunate name – to pull together the military's most cutting-edge computer and information assets.
The "Threat Intelligence Platform" project will help Pentagon analysts sift through big data research to track threats – including presumably Islamic State extremists. So, the winning contractor, Isis Defense, might want to think about rebranding itself – or go with the free advertising.
Right now, the company doesn't have a major Web presence. There is no corporate website. Google searches for "Isis Defense" pull up a bunch of news stories about international efforts to stanch the Islamic State's spread.
Scroll down the list of results and you'll find at least one relevant hit – an outdated bio for the firm's chief executive officer, Jamie Dos Santos. She is the former CEO of Web services provider Terremark Federal Group.  
Dos Santos' name also appears on the White House website. Last year, she was appointed to the President's Intelligence Advisory Board, a recently resuscitated 12-member council.
The Pentagon's mad-scientist wing, the Defense Advanced Research Projects Agency, will oversee Isis Defense's development of the Threat Intelligence Platform. Completion of the system is set for March 2016.
The $7 million deal calls for "a threat intelligence and cyber analytics platform" that will merge existing DARPA "big data research with novel approaches to high-performance computing and data storage hardware."
High-performance computers and big data are government parlance for, respectively, supercomputers and the copious information produced in today's networked society that, when processed, can reveal telling patterns.
Pentagon officials identified Isis Defense as the job winner late Friday at the bottom of a list of Defense agency contract awards.
The U.S. military tapped Isis from among 42 other competitors.
Other U.S. ventures that share the same name as the terrorist group known for brutal beheadings and immolation are shedding the moniker.
Another defense contractor named ISIS seems now to be marketing itself as SIS. And the International Secret Intelligence Service, a fictional spy agency that serves as the setting for the FX animated series "Archer," also dropped the alias last fall.  
(Image via Frontpage / Shutterstock.com)