GSA Announces IT Leadership Shuffle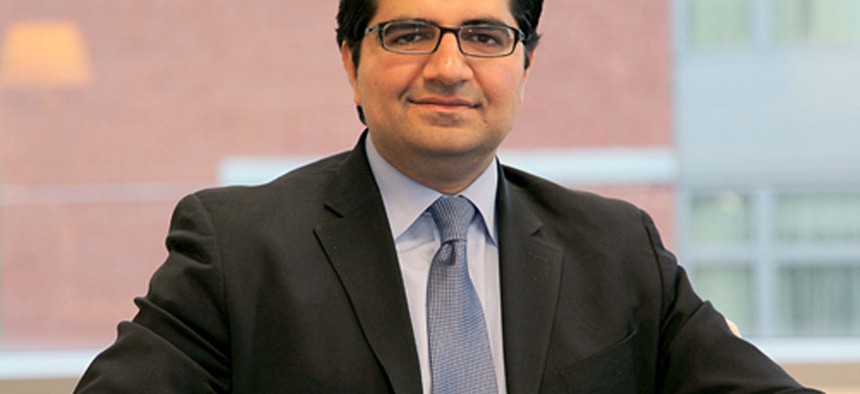 IT leadership at the General Services Administration is shifting.
Sonny Hashmi, the agency's chief information officer, is moving on to the private sector after four years in the CIO shop at GSA. Meanwhile, the head of the agency's in-house tech startup, 18F, is also leaving the agency for a "new opportunity" in government, according to a note to staff from acting GSA Administrator Denise Turner Roth.
First hired as deputy CIO in 2010, Hashmi "has led key initiatives such as our move to the cloud, our transition to Google and a comprehensive IT consolidation effort that has saved the agency hundreds of millions of dollars while continually enabling us to provide cutting-edge solutions," Roth said in the March 11 message to employees.
Hashmi was named GSA's tech chief in 2014.
David Shive, Hashmi's deputy, will step into the role of acting CIO until a replacement is named, Roth said.
Shive "has been a leading figure in almost every key GSA IT initiative and transformation for more than two years," Roth said. "His technology acumen and knowledge of GSA's business needs makes him the best choice for acting CIO."
Greg Godbout's departure from 18F appears to be the first leadership exit in the digital office since it was officially founded last May by a handful of presidential innovation fellows.
"They started with a small group of forward-thinking technology leaders and piece by piece they have built a team that continues to think like a lean startup -- working quickly and being customer focused," Roth said in her message. "Like many startup organizations, there comes a time when the leadership who played key roles in the beginning will leave to create new ventures.
18F's principal deputy executive director, Aaron Snow, who helped found the office, will take on the acting executive director role.
No word yet on the new opportunity Godbout is taking in government.
"GSA remains committed to building on our outstanding technology track record," Roth said. "For years, we have served as a model for government innovation, which has changed the face of government technology."